While we hear that the last of the Bugatti Veyrons are being sold, we also hear that there would be another version coming shortly. We'll call it the Super Veyron for now and here are the headlines.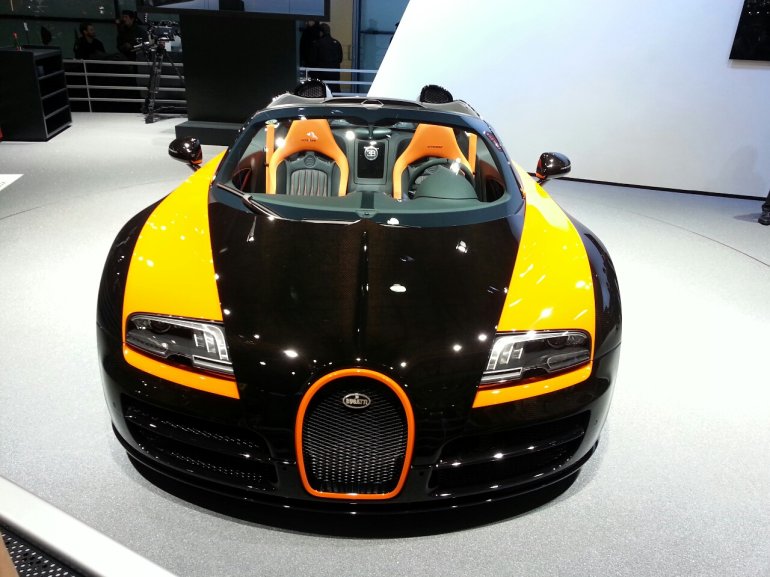 The Super Veyron will go under a heavy diet and the body would be built mainly with Carbon Fibre. It is supposed to be about 200kgs lighter than the current version.
It will continue to use the same 8.0-liter W-16 engine which will receive some 'Hulk' treatment. The power output is expected to stand at 1500bhp and that roughly translates to 892bhp per tonne! The top speed should be good for about 280mph (450kph).
According to Autocar UK's source -
We are looking at several options. The reality is that we are not under time pressure because we are confident of selling out the full Veyron production run regardless. Only after that can we see if there is time and appetite for such a programme. It would be expensive and time-consuming, so we must be sure it is worth it.
While the specs are mouth watering, the price tag is eye watering! You may have to sign a cheque for about 5 Million pounds (Indian Autos Blog has been kind enough to convert that into INR for you, so that it may make your cheque writing process simpler! Comes to INR 46.1 crores. Not sure if they would discount the 0.1 crore to round it off though.).
[Source - Autocar UK]