Global automotive component supplier Bosch has announced that it will begin supplying powertrain equipments for two-wheelers.
The first line of products include an electronically controlled fuel injector. Bosch says in a press release that this fuel injector uses technology that is similar to the port fuel injector made by Bosch for decades now. In the release, it is said that the carburetor technology is slowing waning in Asian countries which see the maximum number of two-wheelers sold.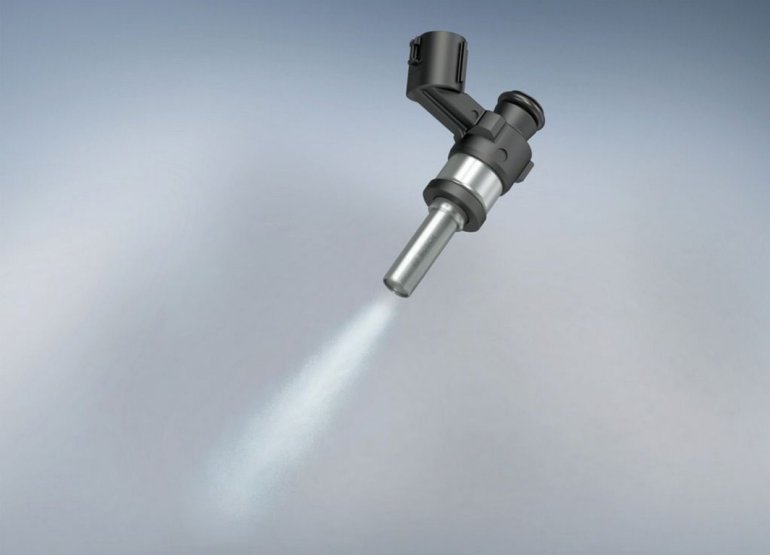 The fuel injector is suitable for all single-cylinder engines and it costs about the same as a standard carburetor version does, says Bosch. The company will also develop software and functions that eliminate the need for sensors. Like with cars, Bosch believes no new motorcycle in the future would use a carburettor.
The Bosch electronic fuel injector system also helps in terms of connectivity. Bosch allows the user to call up information relating to average fuel consumption or journey details right into their smartphones. The user can also use the smartphone connectivity to activate the bike's immobilizer by sending a signal to shut off fuel supply.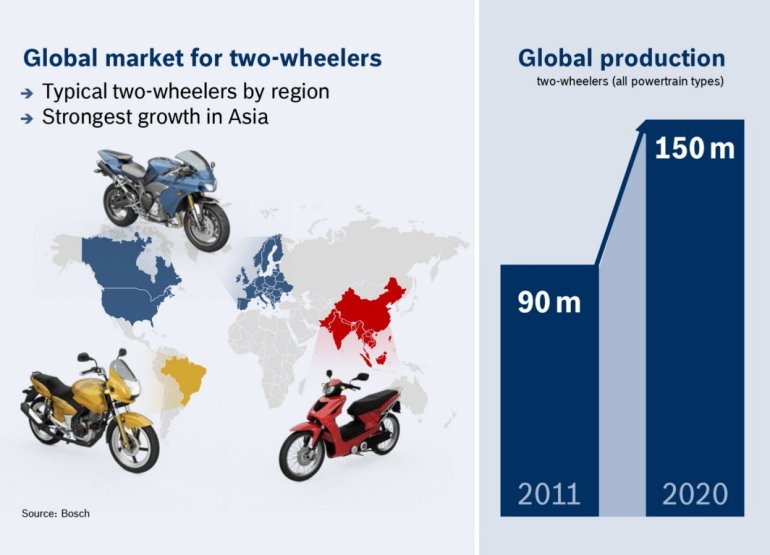 Bosch's products for two-wheelers at present include ABS units, both single and dual channel units, and motorcycle stability control systems. Bosch says that the market for two-wheelers is expected to reach 150 million by 2020.
Bosch two-wheelers powertrain - Press Release
[Can't view the document? Head to SlideShare]