The SUV marks the resurrection of the brand after 54 years.
The Borgward BX7 SUV has premiered at the 2015 Frankfurt Motor Show (2015 IAA), marking the re-launch of the Borgward brand in the 21st century. The German SUV will be launched China and emerging markets next year. It will also make it to the European nations, but not until 2017, as it is unclear if Borgward intends to make a RHD version of the SUV for the UK.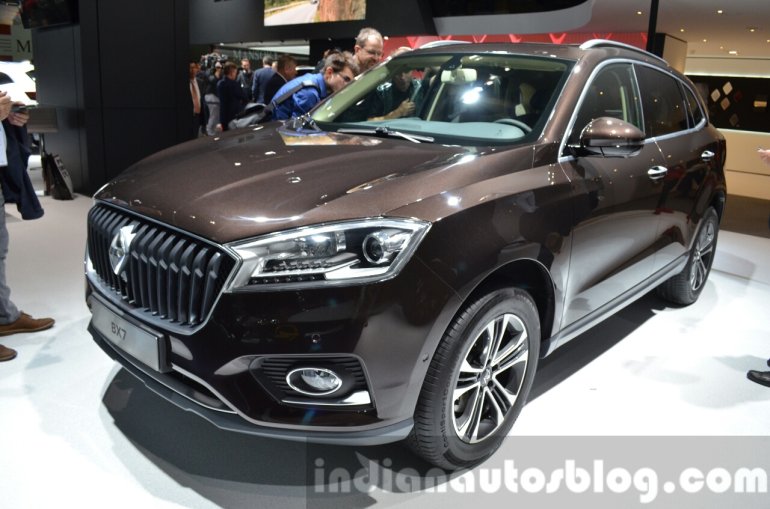 Borgward was a German automobile manufacturing company based in Bremen, and was founded in 1929. The Borgward group later produced four brands of cars, namely Borgward, Hansa, Goliath and Lloyd. The company was later shutdown due to bankruptcy 54 years ago in 1961. The brand was known in the 50s for its chic coupes, saloons and commercial vehicles, was the third largest vehicle manufacturer in Germany then.
Earlier this millennium, Carl FW Borgward's grandson began the process of resurrecting the automotive brand, and at the 2015 Geneva Motor Show, the plans of a new car, the Borgward BX7 was announced. The company is now financially backed up by the Chinese truck manufacturer, Foton.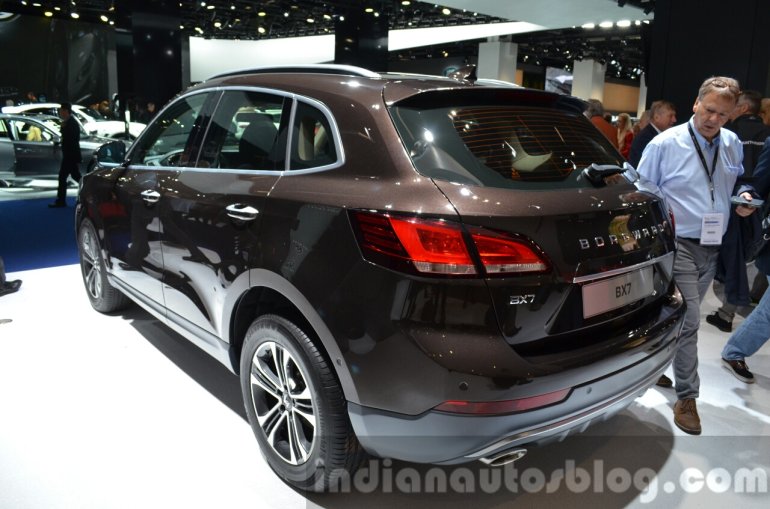 The Borgward BX7 SUV measures 4.7 metres long, and has imposing exterior contributed by the expansive front grille comprised of vertical chrome slats, Borgward's rhombus logo at its centre, muscular contours on the bonnet, and the rugged lower body cladding all around the car.
Inside, the Borgward BX7 TS is upholstered in premium nappa leather with diamond-quilt stitching, and comes with a flat-bottomed steering wheel and aluminum inserts. Sitting above the center console is a 12.3-inch infotainment display with 'Multiple Interaction', with support for Apple and Android device connectivity and a WiFi hotspot function. The BX-7 can also be spec'd with five, six or seven seats.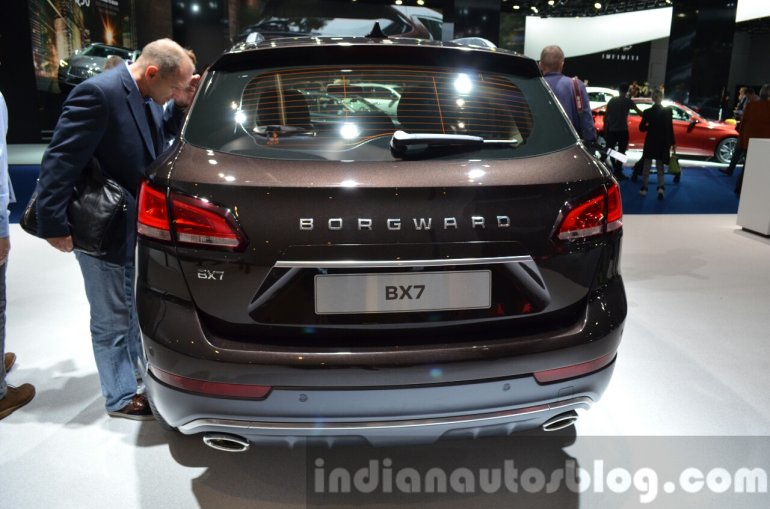 The Borgward BX7  packs a 2.0-litre turbocharged petrol engine with 220 hp at 5500rpm and 300Nm (221 lb ft) of torque between 1750 and 5500 rpm. It is paired to a six-speed automatic gearbox or a seven-speed dual-clutch unit. Power is sent to all four wheels via an AWD system, which sends 90 percent of the power to the front wheels in normal conditions.