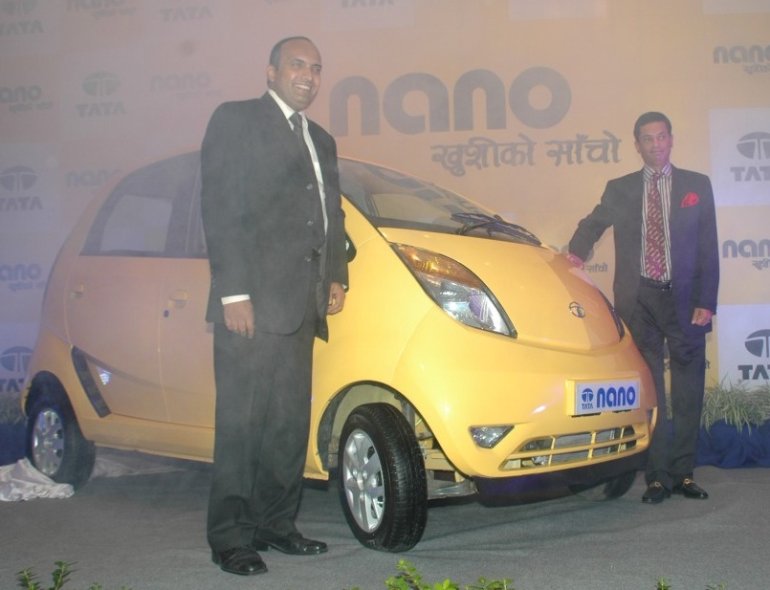 Three days after the launch of the Tata Nano in Nepal bookings crossed 200, reports coming in from Nepal inform us. Bookings were opened for ten days on June 26.
Within days of launch, despite a heavy custom duty and a bare bones nature, the Nano has done better than many expected.
The Nano is priced starting at NPR 7.98 lakhs (converts roughly to 4.94 lakh Indian rupees). The Standard model can be booked for NPR 10,000, the mid CX for NPR 20,000 and the top-end LX for NPR 30,000. The EMI is set at NPR 11,111.
Sipradi Trading Company is the distributor for the Nano and Tata products in Nepal. Officials at the distributor level said the little Nano has attracted large crowds at showrooms and constant bookings are streaming in.
Activities around the Nano began during the beginning of June with the Nano driven around Nepal in a Yatra that doubled up as an endurance run in Nepal's terrain and weather.
Tata has launched the Nano in Sri Lanka where many vehicles have been bought by a local company to be used as an air conditioned taxi cab. Back home people are eagerly waiting for diesel, LPG and CNG editions of Nano with more features such as power steering and better brakes.