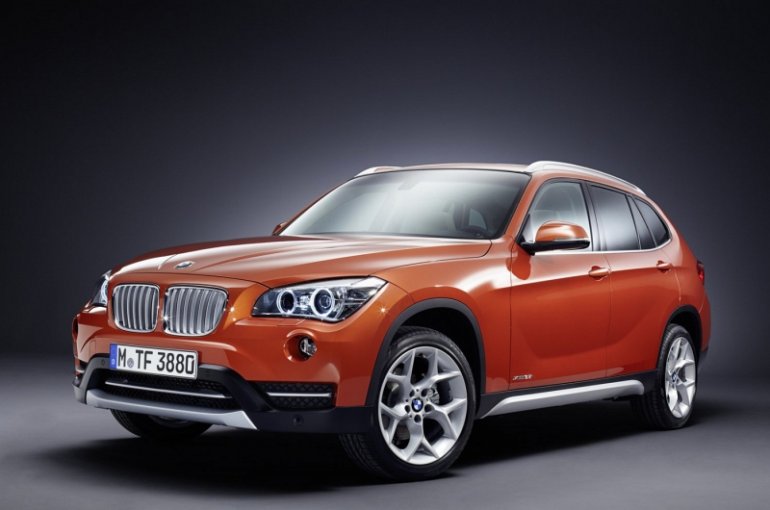 Another scoop from the Bavarians for you on this rather exciting Friday.
Our sources confirm that BMW India is ready to launch the facelifted BMW X1 in the second month of the new year. This move really tells you that BMW India has some really aggressive plans for 2013.
And for very good reason. Audi India was breathing down the Bavarian giant's neck the whole of 2012. In just five years Audi has become the second largest luxury car maker in India thanks to Audi India MD, Michael Perschke's strategy.
In fact, in June of 2012, Audi sold 759 vehicles against BMW's 750 units, clinching the top honors of the Indian luxury car market. Of course, BMW took the crown back and is expected to keep it throughout this year. Clearly, BMW needs to be on its toes for the 2013 to make sure that the Ingolstadt giant is kept at bay.
Anyways, coming back to the BMW X1 – Back in April, BMW presented the facelifted X1 at the New York Motor Show. This midlife facelift features slight changes to the front and rear fascia and some modifications to the interior design. You can check out the entire list of changes over here.
The BMW X1 facelift has been launched in the most important Asian markets such as China and Malaysia. A test mule was spotted at the ARAI facility in Pune undergoing its homologation process early this year. However, BMW India has still kept the new baby under complete wrap. The strategy is quite baffling because Audi Q3 is mopping loads of bookings in the interim.
The facelifted BMW X1 has the full potential to drive BMW away from Audi and Mercedes in the Indian luxury car market. Come February, we will see this epic battle unfold in the Indian scene.