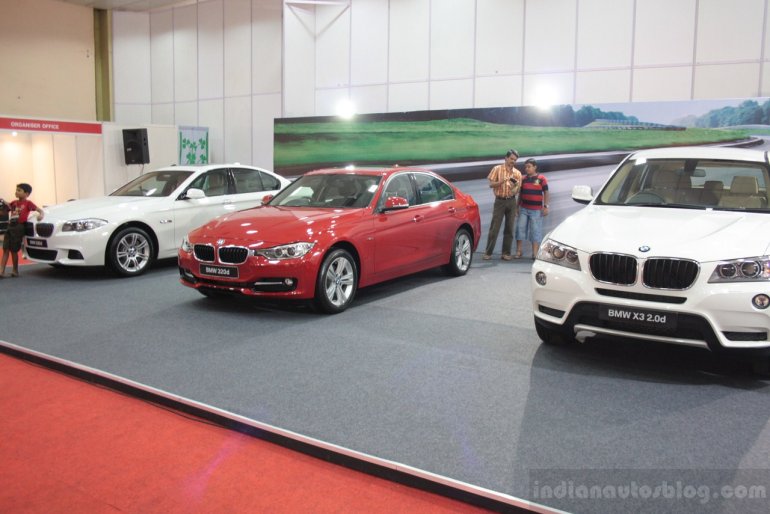 As the sun sets on 2012, it is yet another glorious year for the boys at BMW India. BMW has retained the crown of being the numero uno luxury automaker in India in 2012 – That's four years in a row!
But perhaps it is not all hunky-dory for the Bavarian automaker. When you look at the sales figures of the top three luxury automakers in India, you will see some startling facts –
BMW sold 9,375 units
Audi sold 9,003 units
Mercedes sold 7,138 units
What's so startling about it? Look at the thin margin by which BMW has taken the crown from Audi.
Back in 2011, BMW India defended its position aggressively with a 40% growth rate. However, this year, BMW India has managed to keep its title by just 372 units. Clearly, Audi is charging towards BMW at a breath-neck pace!
The Ingolstadt giant set itself a target of 8,000 cars at the beginning of the year which was later revised to 8,600 cars owing to the boom in the luxury car market. Audi still managed to over achieve its 'revised targets' by the end of the year.
BMW India has seen the incoming threat and plans to counter it by a slew of launches in 2013. We will get to see the facelifted BMW X1, facelifted BMW 7 Series and the new BMW 1 Series heading to our shores soon.
Audi is keeping its cards close to its chest. So far the automaker has only confirmed the launch of the facelifted Q5 and the S6 in the first quarter of 2013. Variants such as the SQ5 TDI or new models such as the A3 haven't been confirmed.
Mercedes showed a decline in YOY sales of 292 units. The Stuttgart based automaker in struggling not just in India but also internationally owing to the lack of compact cars in its portfolio. The automaker will take a good 2 years to plan a comeback in the Indian luxury market.
But for now, its BMW India all the way!