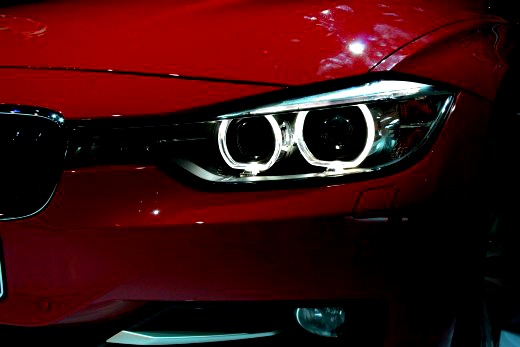 AutoCarIndia.com has reported that BMW India is planning to launch an entry level petrol variant of the new 3 Series called the 320i.
The new base petrol variant will join the current lineup which includes the turbo-petrol engined 328i. The pricing difference between the range topping petrol variant and the base petrol variant is a mouth watering Rs. 8.5 lakhs.
However, the 320i will skimp on lot of equipment to fit into the tight price target. The driver's saloon comes with a toned-down iDrive system and the 328i's 8.8" widescreen infotainment display goes out in favour of a smaller 6.5" screen.
The entry level Bimmer sacrifices the in-car data storage and the music system has a single CD player with USB and Aux-in connectivity. It also makes do without the rear parking camera. The leather seats are replaced with faux leather and the Xenon lamps are also omitted. The alloy wheels are downsized to 16" from 328i's 18" and the car will not get the sunroof.
The base petrol variant will be powered by a 2.0 litre 4 cylinder petrol engine that generates a respectable 181 bhp. It's the same motor that is found on the entry level 520i.
The BMW 320i is priced at Rs. 28.5 lakhs ex-showroom Mumbai making it cheaper than the entry level Mercedes C200 BlueEfficiency (Rs. 32.13 lakhs) and Audi A4 1.8 TFSI (Rs.29.26 lakhs).
[Source: Autocarindia.com]