Made of Carbon Fibre Reinforced Plastic (CFRP).
The BMW M2 with M Performance Parts is being showcased at the 2016 Geneva Motor Show. It is presented alongside the BMW M2 that has made its European debut at the show. The BMW M Performance Parts for the new M2 add an extra layer of style to the performance-oriented car, all of which can be purchased individually too.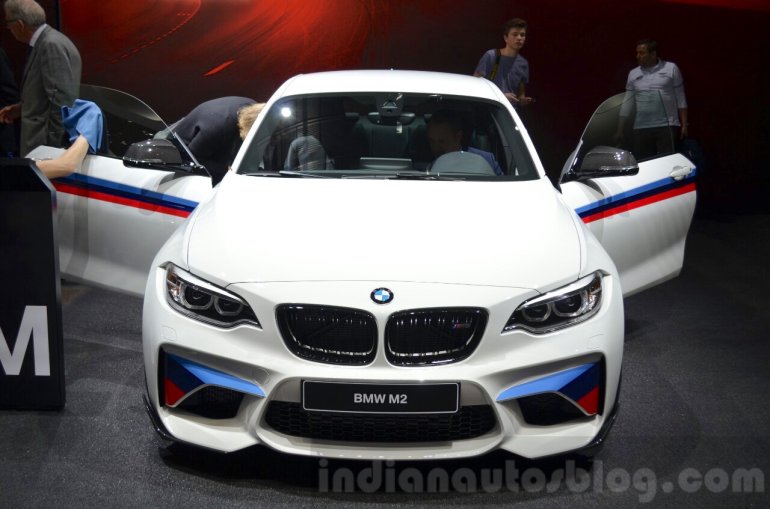 The M Performance body kit has add-ons to enhance the front, side and the rear profiles of the M2, like skirts and spoilers, which are made of Carbon Fibre Reinforced Plastic (CFRP). The package also comprises of an M-Performance grill, CFRP mirror caps, and the signature M Performance graphics in red, blue and light blue, all over the body.
There are customisation options even for the powertrain, suspension and brakes of the M2. The M Performance coiler suspension system results in a reduced ride height by upto 20 mm. It includes shock absorbers that are adjustable through 12 compression and 16 rebound settings. The M braking system is a replacement to the stock, that offers enhanced stopping control.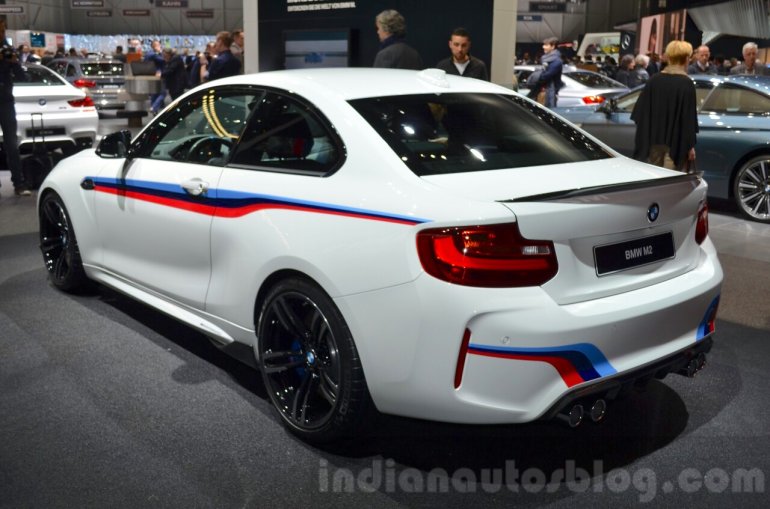 An M Performance flap-controlled silencer system is also on offer, which has Sport and Track modes. It is controlled by a Bluetooth-governed system, and it features 80 mm tailpipes or optional 93 mm carbon fibre pipes with BMW logo.
The interior of the BMW M2 can be spruced up with items like the M Performance LED door sill strips, M Performance floor mats, Alcantara steering wheel wrap, Stainless Steel pedal covers, and a carbon fibre interior kit that embellishes the centre console, gear knob, and handbrake lever.