Highlights commitment to the "Make in India" initiative.
BMW has increased the localization levels of key components assembled at their factory in Chennai, following its announcement in February. The occasion was marked today by brand ambassador, Sachin Tendulkar, assembling a BMW 520d, along with several technicians.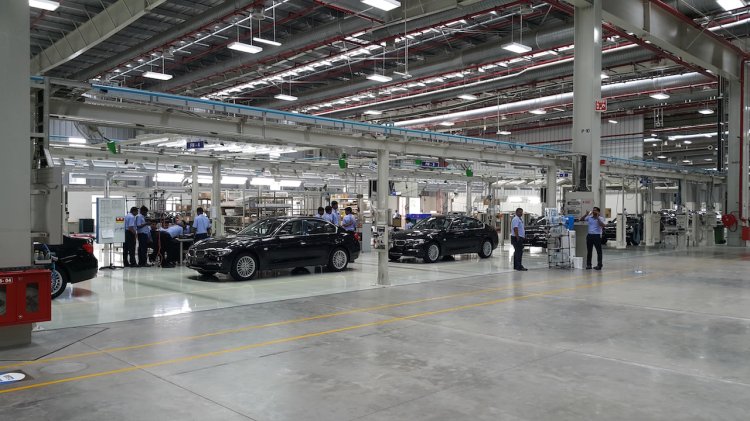 The company believes that the higher localization will help tackle market fluctuations (such as rupee decline and inflation). However, the localization will not affect the current ex-showroom prices of BMW's CKD products.
Thanks to a deal with Force Motors, BMW will now source localized engines and gearboxes from the Indian manufacturer. Furthermore, BMW India will outsource exhaust systems from Tenneco Automotive India, Axles from ZF Hero Chassis, Seats from Lear India, HVAC (Heating, Ventilating, Air-conditioning and Cooling) modules from Valeo India and Mahle Behr, and door panels and wiring harness from Draexlmaier India.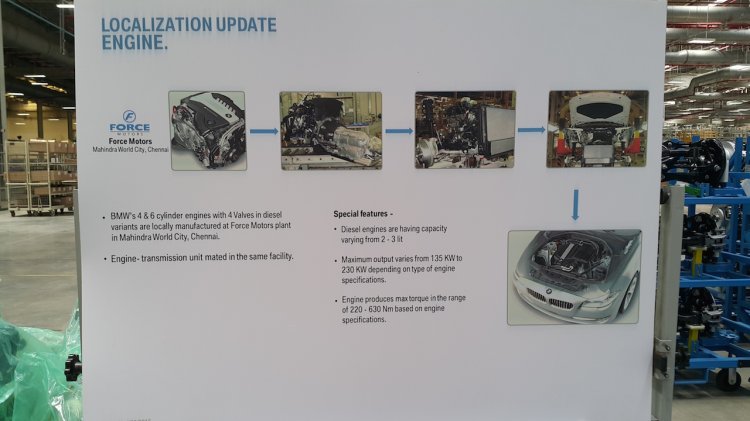 Also Read: 2016 BMW 7 Series privately revealed to 70 customers in the U.S – Report
The company also highlighted that the cumulative investment in India has gone up from INR 390 crore to INR 490 crore. Since its introduction in 2007, the Chennai plant - capable of making 14,000 units per annum - runs on a capacity utilization of about 60-70 percent. Nearly 95 percent of BMW cars and SUVs sold in India are assembled at this plant.
You can read the press release below the gallery to gather more info.
BMW increases component localization to 50 percent - Press Release
[Slideshare direct link]