Bentley released a new teaser film this evening for its first SUV that it says would bow in 2016 with a "range of engines" including a plug-in hybrid variant in 2017.
[Can't see the video here? Head to Youtube]
The clip briefly teases the front-end of the SUV that reminds us of the EXP 9F concept presented in Geneva in 2012 that received a horrible response. According to reports, Luc Donckerwolke, the former Lamborghini design chief who is the head of design for the SUV, had reworked much of the original design based on what was said at the showcase.
It says in the teaser video that the SUV is designed "seeing light and not lines".
The Bentley SUV will be manufactured at the Crewe factory (in England) and it will be the "world's most powerful and luxurious SUV" with a "sculpted and contemporary design" with "exquisite and meticulous detailing for which Bentley is renowned."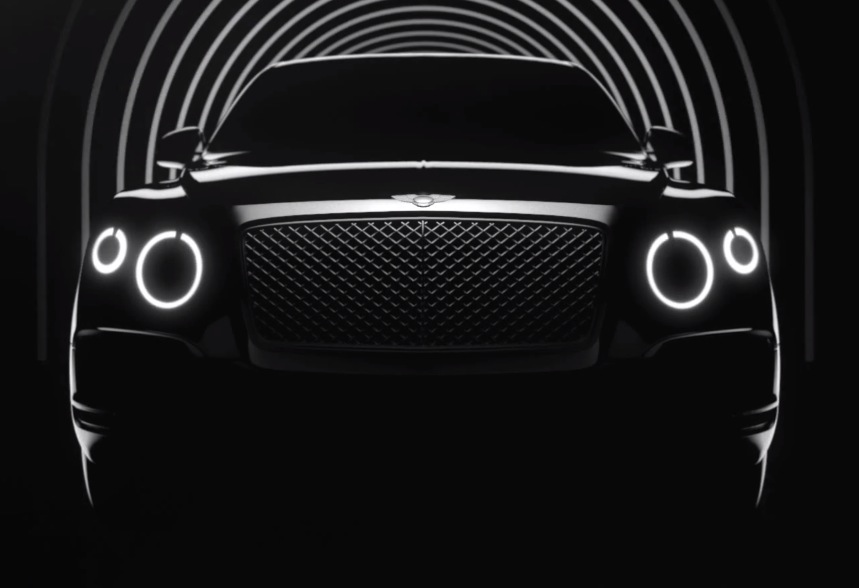 Earlier in May, Bentley said it would recruit 90 new engineers to work on the expanding model range, as part of a £800 million investment over 3 years on models and facility. It is recruiting 51 new apprentices in the 2014, 40 of who would be involved with the introduction of the Bentley SUV.
2013 was a year to remember for Bentley, selling 10,120 cars and marking a 19 percent growth compared to the 8,510 cars sold in 2012. It aims to sell 15,000 cars by 2018.