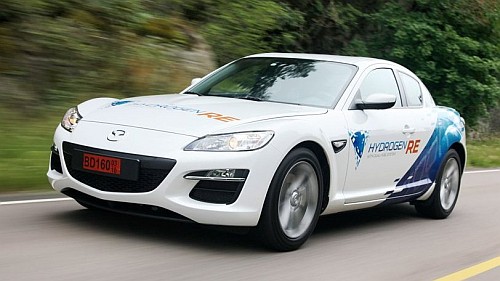 The future of motoring is the most hotly contested topic in the automotive world. The fossil fuel reserves of the earth are depleting as we speak and we need an alternative solution fast.
The problem is that nobody knows what the future is going to be.
A few automakers such as Nissan and Citroen believe that Electric Vehicles (EV) are the future. The problem is that wide adoption of EVs requires a fundamental change in the current infrastructure which is expensive and time consuming. Some other bottlenecks such as charging time, range anxiety, expensive technology also hinder the wide adoption of EVs
Many automakers also believe that hydrogen fuel cell powered cars are the future. Of course, the wide adoption of hydrogen powered cars also face similar challenges such as cost, reliability and the lack of a distribution and fueling infrastructure.
Here is an even bigger problem – a single manufacturer, no matter how big he is, cannot place a bet on either of these alternative technologies because there is too much risk involved. Both technologies are competing against each other which means only one will survive in the long term.
Thus, if a manufacturer chooses EVs over fuel cells and eventually fuel cells succeed, that automaker will run into some severe financial problems because of the high R&D cost. Hence, automakers are combining their might in a bid to find out the future.
Renault-Nissan, Ford and Daimler recently joined hands to put hydrogen-electric cars in your driveways in the next five years. These four brands plan to pool their engineering talent, scale and purchasing power to create a common fuel cell stack. The idea is to make fuel cells affordable and mass market.
On the other hand, BMW and Toyota have signed binding agreements to collaborate on the development and construction of a fuel cell stack, as well as a hydrogen tank, electric motor and battery. This duo is targeting results by 2020.
Global collaborations are the need of the hour as the research cost is escalating through the roof. More importantly, it also helps the suppliers standardize the components making them cheaper to manufacture.
These two high profile deals have sent a clear signal that hydrogen may soon become a mainstream fuel.
[Image - Mazda RX-8 prototype that runs on hydrogen]