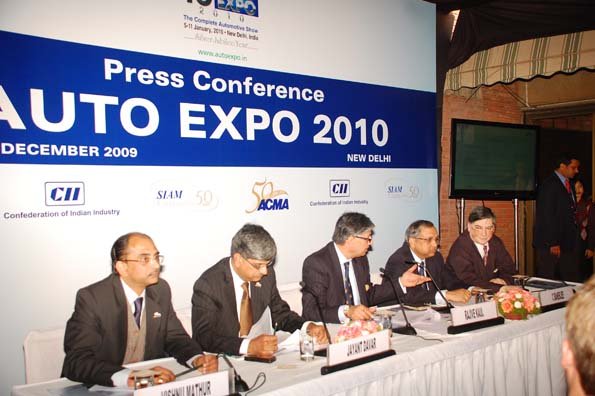 If you thought Auto Expo 2010 was a mad rush with 25 launches, what would you make of the 2012 edition which will see 35 new launches, according to Economic Times?
Everyone who attended the show last year would agree that the event was a disaster. Even on the so called "media days" general public were let in and launches were held minutes away from each other on locations that would take 20 minutes or more to reach by foot inside the Pragati Maidan complex.
And distribution of media passes gave us a feeling of being left out. We registered online with many weeks left for the deadline, but we failed to get our passes. We had to rush to the entry stall on the morning of the show to procure one, and that wasn't a smooth affair either. They weren't entirely sure if we deserved one.
Accommodating 35 launches within a span of two days under one roof will be the recipe for yet another disaster. The show organizers have to think this one out properly. They are toying with the idea of having parallel venues, and that's a start.
They also have to alter or correct their understanding of "media days" and study up about the progress of online media and internet in India.
Source - EconomicTimes.IndiaTimes.com