The Indian Army has announced new restrictions for four-wheeler purchases through CSD. These latest orders will come into effect on 1 June 2019.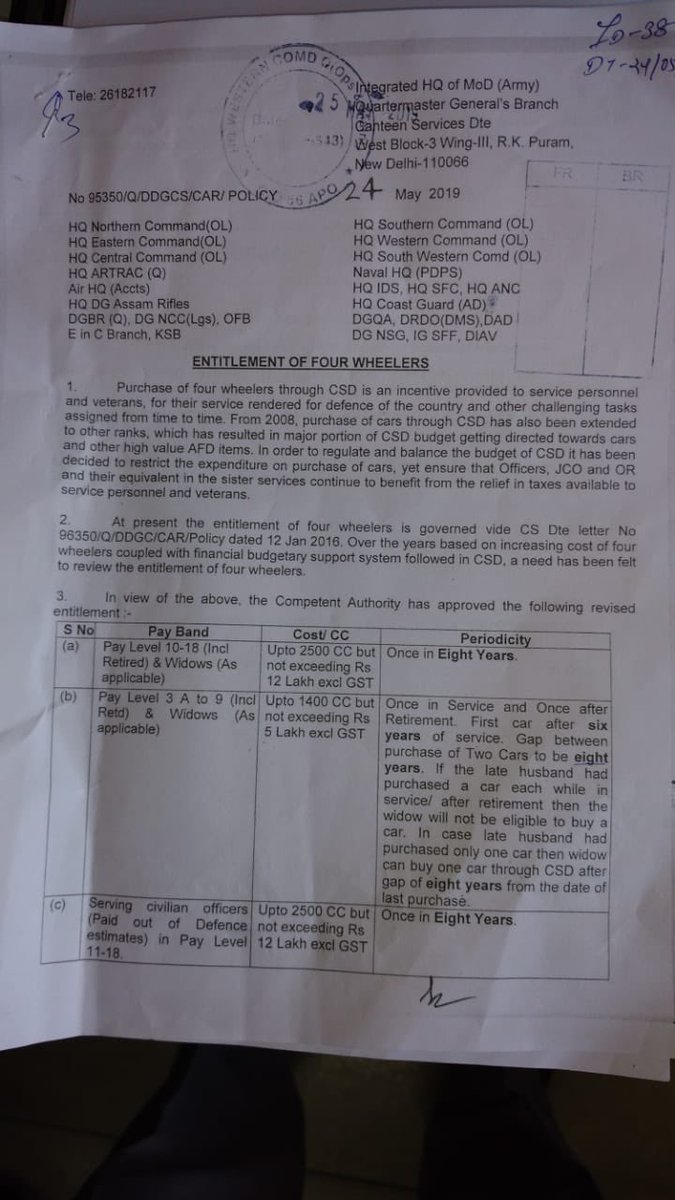 As per the new restrictions, veterans with pay level 10-18 (including retired) and their widows will be allowed to buy a four-wheeler valued up to INR 12 lakh (excluding GST) only once in eight years. The engine capacity of the four-wheeler should not exceed 2,500 cc. Veterans with pay level 3A to 9 (including retired) and their widows will be allowed to purchase a four-wheeler once during their service period and once in their retirement time. The first unit can be purchased only after six years of service, and the second only after a gap of eight years. Both units must cost not more than INR 5 lakh (excluding GST), and their engine capacity must not exceed 1,400 cc.
Also read: Passenger-Side Airbags Could Soon Become Mandatory For All Cars!
Civilian defence personnel in pay level 11-18 can also purchase a four-wheeler. The limit for them is one four-wheeler every eight years. The engine capacity and the price of their four-wheeler shouldn't exceed 2,500 cc and INR 12 lakh (excluding GST) respectively. Serving/retired veterans and serving civilians in pay level 11-18 who are already in possession of four-wheelers as per existing entitlements will become eligible in the following manner in the revised entitlement:
| | |
| --- | --- |
| Details | Entitlement |
| No prior purchase of four-wheeler | Entitled |
| Last four-wheeler purchased prior to 01 June 2011 | Entitled |
| Last four-wheeler purchased after 01 June 2011 | On completion of eight years from the date of last purchase |
Explaining the reason behind the latest revisions, Army officials said that the Parliament annually sanctions close to INR 17000 crore for the CSD canteens under the miscellaneous head. "CSD does a price negotiation for all items introduced and then a 50 per cent GST rebate is given by govt on that reduced price. Though the CSD creates a profit of almost INR 500 crore annually as CTS and deposits another approximately INR 150 crore into the consolidated fund of India, the 50% rebate is viewed as a loss to exchequer by finance authorities. Last year only, the car sales were over INR 6000 crore resulting in the budget being overshot and a carryover liability of payment to car manufacturers of INR 4500 crore." they said.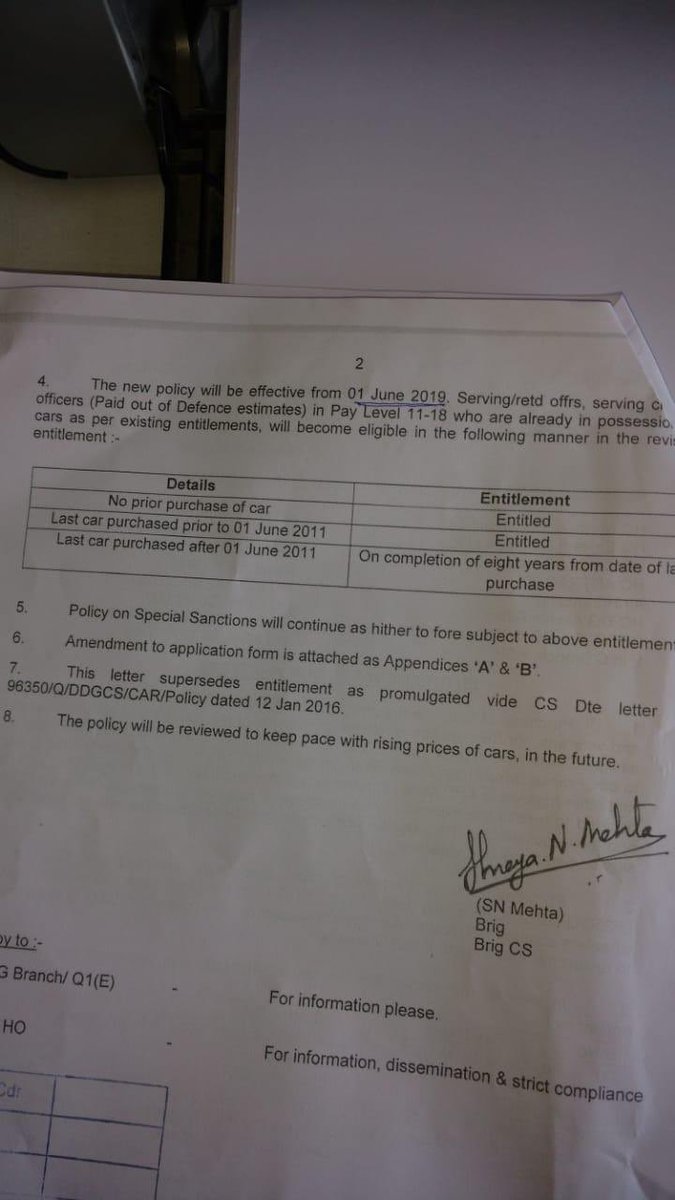 Also Read: Maruti Wagon R EV to be launched only when the market is ready - Report
As a direct result of the boom in the Indian car market, increasing purchasing power and the easy availability of loans, the four-wheeler sales through CSD have shot up by over 200% in last two years.
[Image Source: twitter]