Audi has unveiled the Audi TT Offroad Concept at the ongoing 2014 Beijing Auto Show, combining the sportiness of a coupe and the utility of a small SUV.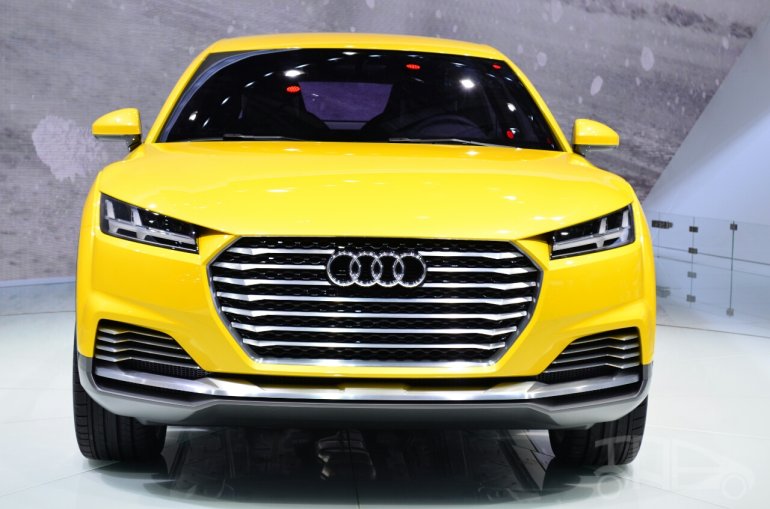 The concept features a hybrid powertrain that combines a 2.0-liter four-cylinder turbocharged TFSI engine with two electric motors to give a combined power output of 300 kW and 650 Nm of torque.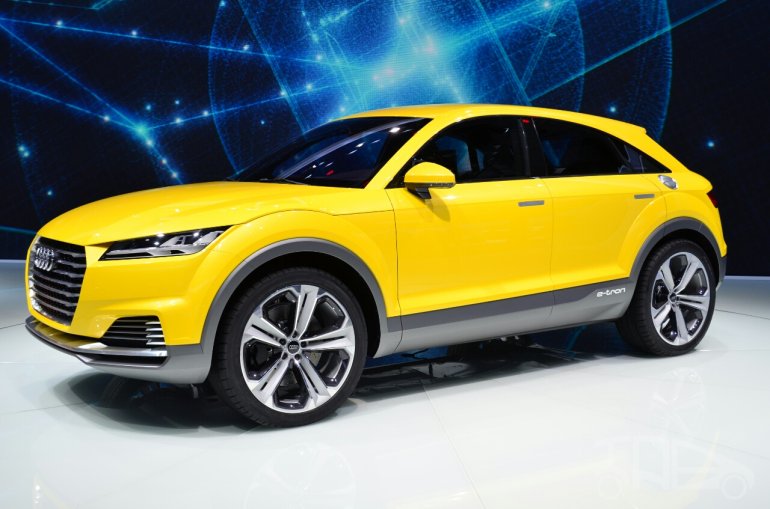 The petrol engine is coupled with a disc-shaped electric motor that is integrated into the 6-speed e-Stronic transmission to send power to the front wheels. Mounted on the rear axle is a second electric motor that is independent of the aforementioned drive unit, making 85 kW and 270 Nm of torque.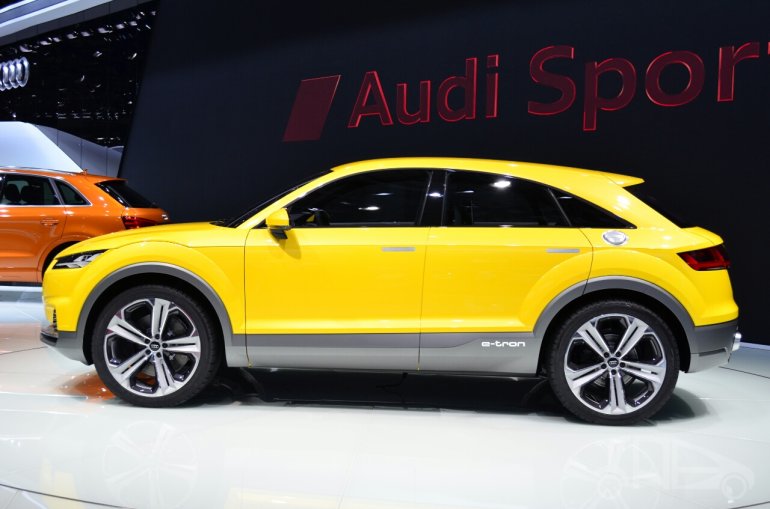 The 54:46 weight distribution of the car is maintained by a liquid-cooled lithium-ion battery pack containing 8 modules mounted in front of the rear axle. The battery pack gives the car a range of 50 km on all-electric mode.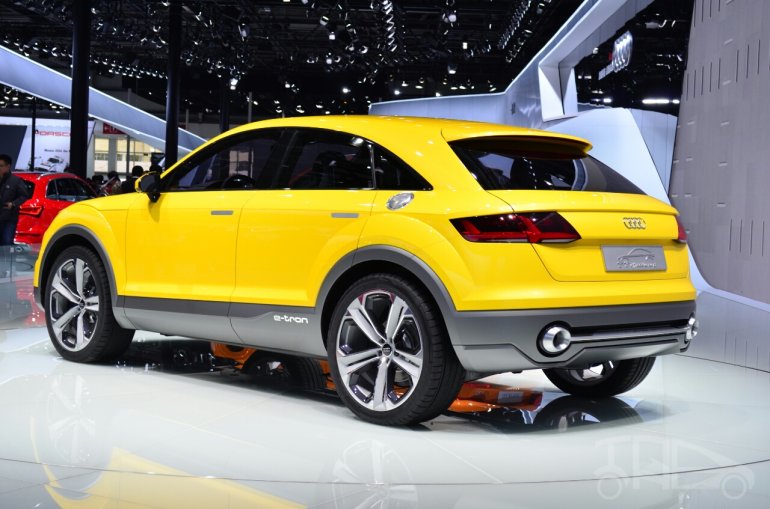 Apart from the standard charging procedure, the concept car also shows off its inductive wireless charging capabilities, whereby the car can simply be driven on to a plate and it will be charged. The time taken to charge by this method is similar to the wire method.
Audi TT Offroad Concept - Press Release
[Can't view the document? Head to SlideShare]