Audi has web-launched the Sport Quattro concept ahead of its public debut scheduled to be held at the Frankfurt Motor Show next Monday.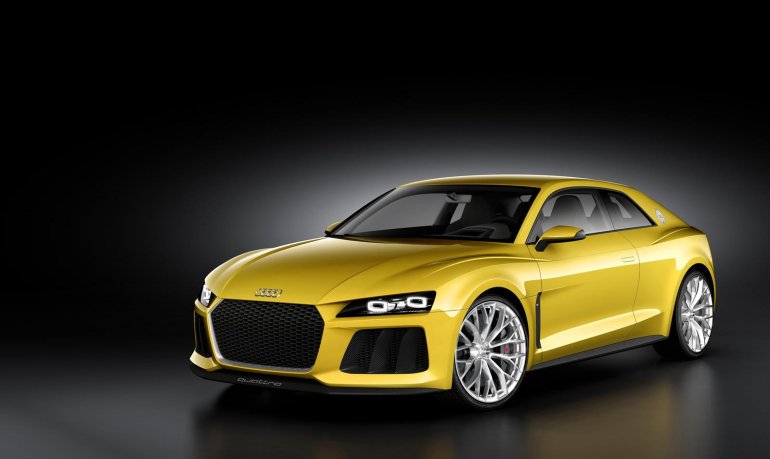 The Audi Sport Quattro is not a new face as its introduction dates back to 1984. In 2010, Audi recalled the Concept to gauge public interest of a production model, and in Frankfurt next week, that dream will move a step closer to reality.
Donning a bright yellow paintwork, the 2013 Sport Quattro is an evolved version of the original concept sporting a similar large hexagonal grille and reworked taillights. Audi designers have added an extra air outlet, redesigned the alloy wheels and installed bigger exhaust tips.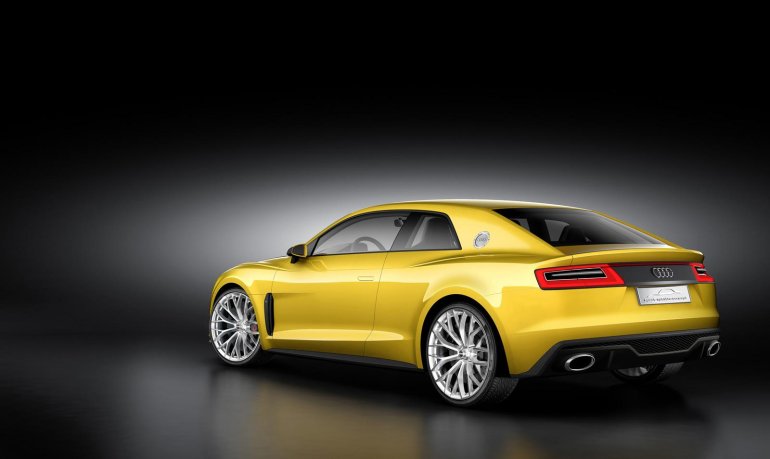 Door handles are painted in the body's color, while the front bumper gets much wider air vents. Other styling changes/features are LED headlamps, 21-inch alloy wheels, an integrated rear spoiler, and carbon ceramic disc brakes.
Staying on the exterior, the roof, engine hood and rear hatch are made of carbon fiber reinforced polymer (CFRP). The concept tips the scale at 1,850 kg, and is 4.6m long, 1.9m wide and 1.3m tall, with a wheelbase of 2.7m.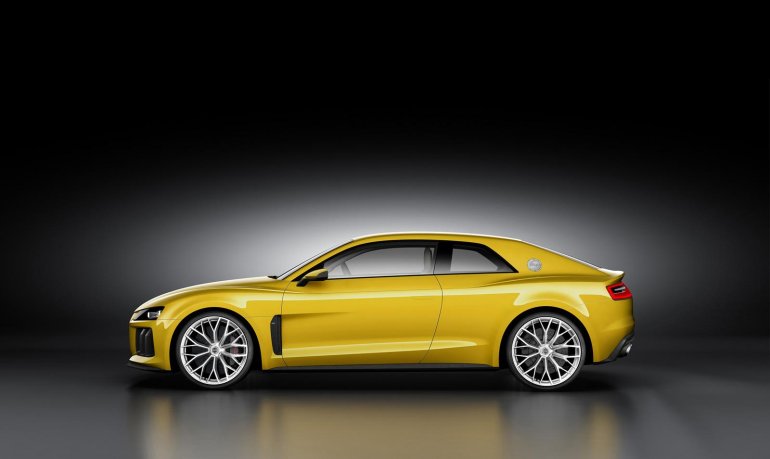 The cockpit is driver-focused having only the crucial readouts or controls. The instrument cluster is fully digital and has a centrally mounted rev counter adjacent to which there is a map of the Le Mans circuit and lap time counters.
The Sport Quattro is powered by 4.0-liter twin-turbo V8 TFSI engine that develops 560hp and 700 Nm of torque. The IC engine is coupled to an electric motor, which links to an eight-speed tiptronic gearbox. The electric motor is capable of producing 150hp and 400Nm, and draws supply from a liquid-cooled L-Ion battery pack mounted at the rear.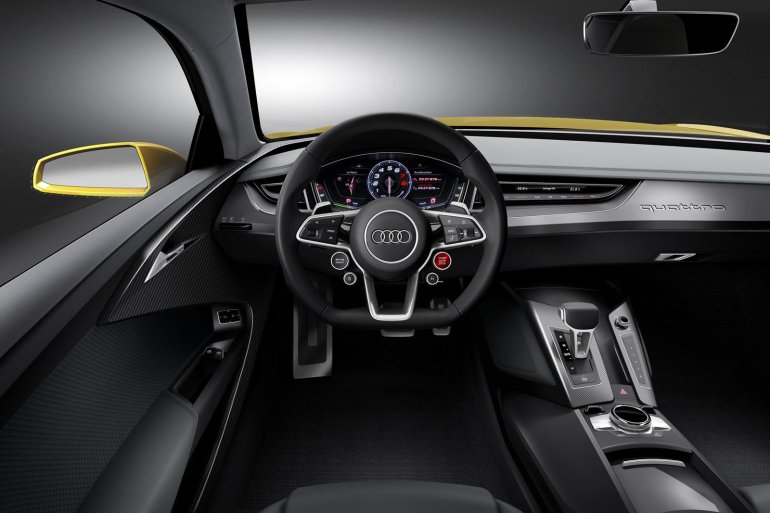 The combined output is 700hp and 800 Nm of torque, with a 0-100 km/h sprint time of 3.7 seconds and a top speed of 305 kph. On electric mode, the Sport Quattro can travel 50km and the average fuel consumption recorded is 40kmpl. CO2 emissions are pegged at 59g/km.
Audi Sport Quattro Concept Image Gallery
Press Release available on Page 2.
Audi Sport Quattro Concept - Press Release