Update - After outings in Frankfurt and Noida, the Audi Sport Quattro Concept has been shown at the 2014 Goodwood Festival of Speed. The new gallery has been updated.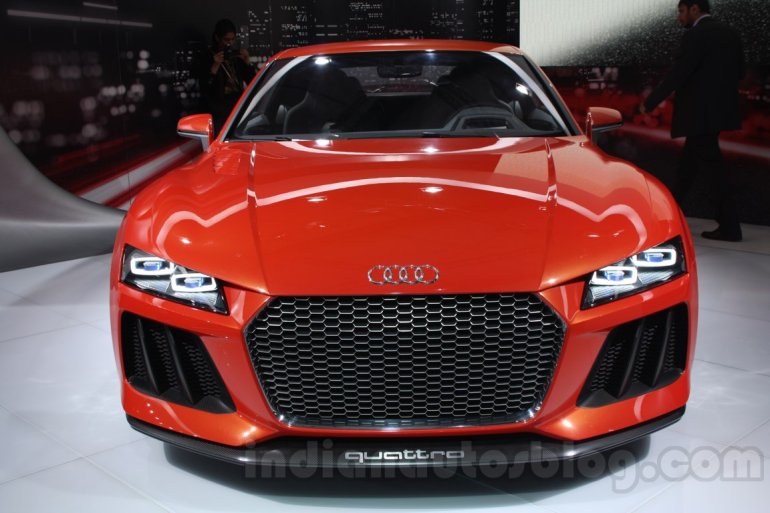 Audi showed the Sport Quattro concept at the 2014 Auto Expo. Unveiled in September last year at the Frankfurt Motor Show, the Sport Quattro hints at a successor to the legendary Audi Quattro. Recent reports have indicated that Audi might produce limited numbers of the car.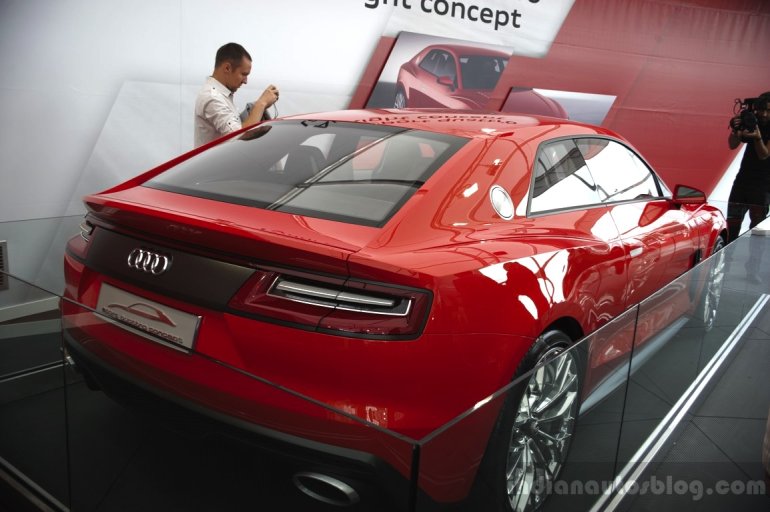 The Sport Quattro is powered by a 4.0-liter V8 Twin-Turbo engine which is assisted by a disc-shaped electric motor. Combined, the concept produces 700 hp and 800 Nm of torque. This is sent to all its wheels using an 8-speed tip-tronic gearbox.
0-100 km/h is dispatched within 3.7 seconds and Audi claims the concept will hit a top-speed of 305 km/h. Even with these performance stats, the Sport Quattro claims to deliver 2.5 liters per 100 km (40 km/l) which corresponds to 59 g/km of CO2 emissions. The Sport Quattro can run on pure electricity for up to 50 km.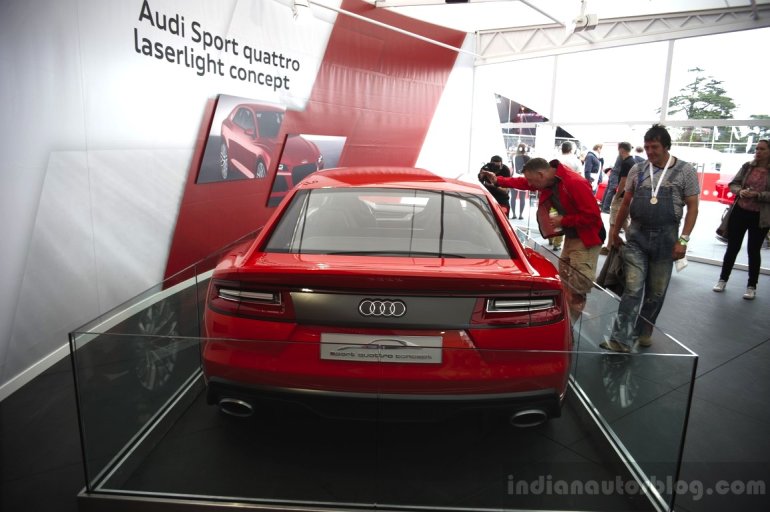 Apart from the Sport Quattro, Audi showcased the A3 Sedan and A3 Cabriolet at the Auto Expo.
Audi Sport Quattro Concept at the 2014 Goodwood Festival of Speed - Image Gallery
Audi Sport Quattro Concept at Auto Expo 2014 - Image Gallery
Audi Sport Quattro Concept rear at the 2013 Frankfurt Motor Show - Image Gallery