Audi has just unveiled the S3 Cabriolet at the Geneva Motor Show. The first cabriolet in Audi's compact car line up, the Audi S3 cabriolet features a turbocharged 2.0-liter TFSI engine mated to a six-speed dual clutch S-tronic gearbox.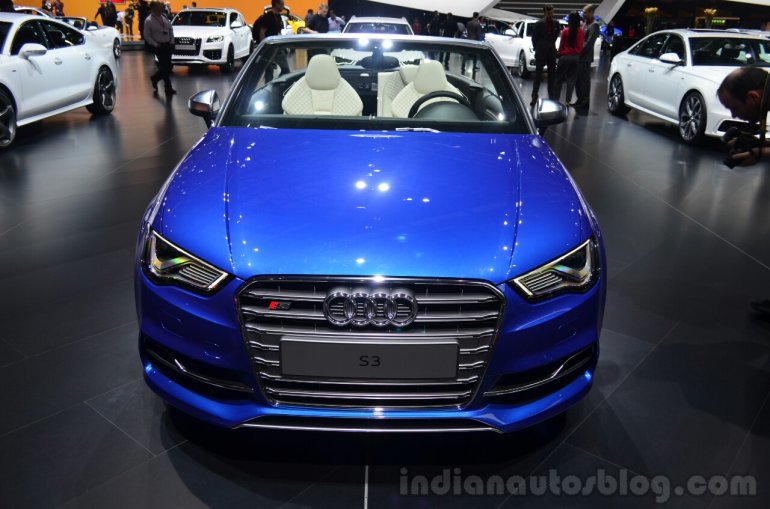 The car will be available in Germany in June for a base price of 48,500 Euros (Rs 41,30,520).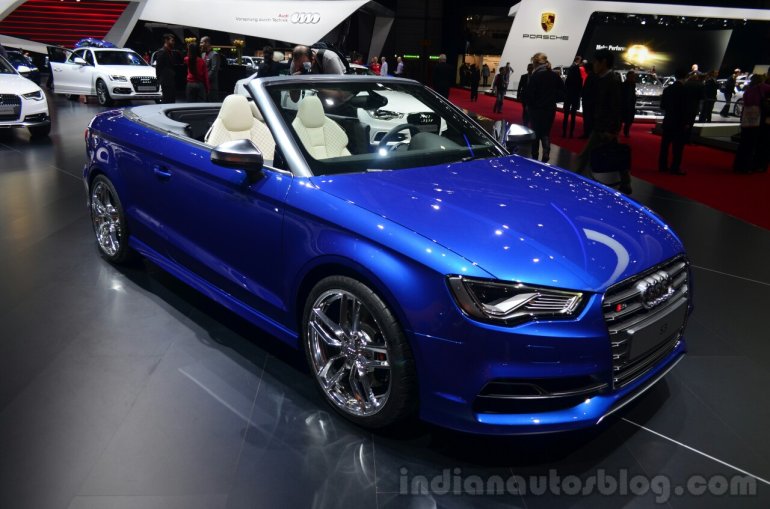 The 2.0-liter engine makes 300 hp between 5,000 and 6,200 rpm and produces a peak torque of 380 Nm between 1,800 and 5,500 rpm. The driver can operate the six-speed S-tronic gearbox in the automatic D and S modes or take control of the gearshift using the either the gearshift lever or optional paddle shifters behind the steering wheel.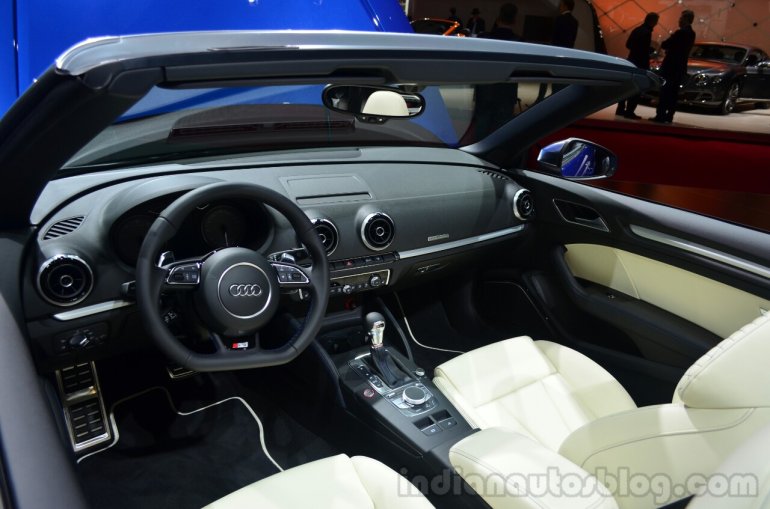 Audi's S3 Cabriolet also features the permanent all-wheel drive quattro system. An aluminium sub-frame and pivot bearing make up the front suspension while the rear gets a four-link setup.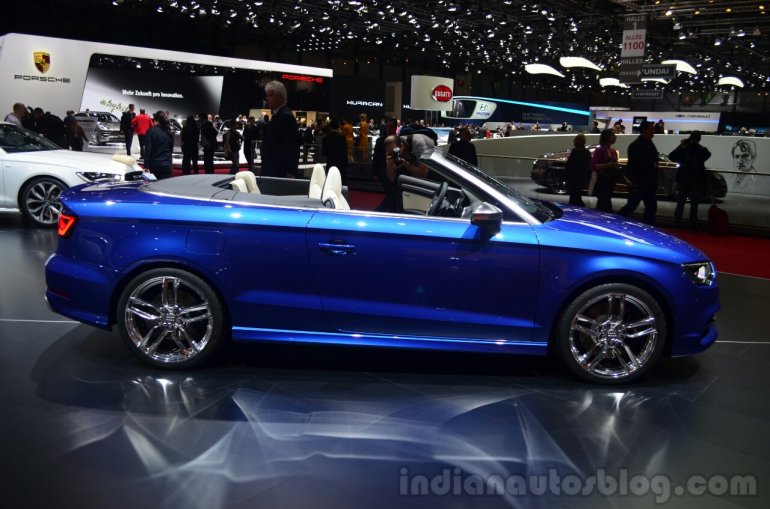 The chassis has a 56:44 weight distribution (front:rear) and the car gets an electromechanical progressive steering system. The rear-engined cabriolet measures 4,430 mm in length, 1,790 mm in width, 1,390 mm in height and has a wheelbase of 2,600 mm.
Further details are available on the press release below the gallery.
Audi S3 Cabriolet - Press Release
[Can't view the press release? Head to SlideShare]