The new TT sports coupe and A3 hatchback to be included in the line up.
Audi has had another productive year in the Indian market (crossing the 10,000 unit sales last month), and that means to keep up with the expectations, they will have to work harder in 2015.
Understanding this well, the company has a total of 10 new launches for next year, which should widen the German car maker's portfolio, too.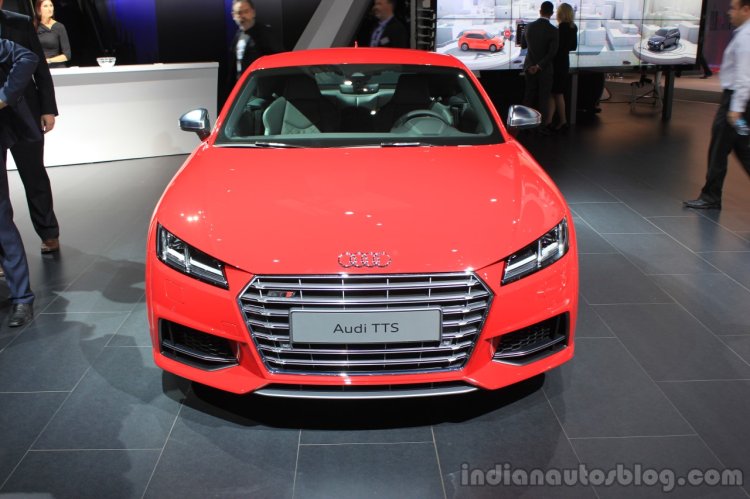 Economic Times, in a recent report, mentions that Audi India plans to launch as many as 10 new cars in India, including the new R8 LMX, the new TT, the A3 hatchback, among others. Audi India head Joe King, said that Audi is working on "different product strategies for the Indian market", mainly because they feel that the market is maturing.
The Q3 facelift is headed to reach the market early next year, then there's the facelifted versions of the A6, A7, and RS7. The TT (both coupe and roadster) will be succeeded, while the new A3 hatchback will compete against the corresponding rivals from BMW (1 Series), Mercedes Benz (A Class), and Volvo (V40 Cross Country).
The 2016 Q7 is on its way for a debut at the upcoming Detroit Motor Show, and that could also have its India arrival scheduled in late 2015, although a 2016 launch seems to be more likely. And as the current R8 is to make way for the 2016 Audi R8 (unveiling not before 2016), launching the R8 LMX (comes with laser headlamps) might give the nameplate a shot in the arm. Also read: Audi Q7 leaked, India-bound
Another potential threat for Audi is from the compatriot Mercedes. Merc's overall sales are likely to cross the 10,000 mark as the year ends, and with products like the diesel C Class, the regular CLA, etc. planned for next year, Audi's crown might not seem as secure.
[Source: Economic Times]