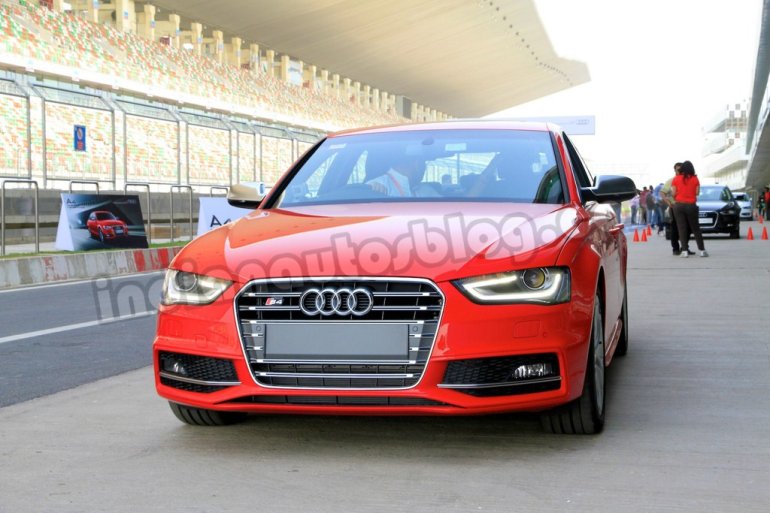 With the luxury car market in India all set to display an astounding growth this year, the players are setting themselves some astounding targets too. Last year, the leader of the luxury segment, BMW,  set a target of 10,000 units.
Because of the tough market scenario, BMW India failed to meet the target. But this year is going to be much bigger than last year.
Audi, the second biggest player in the market, has set a target of 8,000 units for the year 2012. Last year, Audi India sold 5,511 units and is working to record a 45% growth this year.
If you think that is ambitious, in a period of January-April this year, the company has shifted 2,831 units, a jump of 43 per cent from 1,986 units in the year-ago period. This makes Audi the leader thus far in 2012.
The situation is going to be extremely challenging because the price of luxury cars has gone up after the union budget. For Audi India, their products which are assembled in India have seen a price hike at an average of 3 per cent, while those imported as completely built units have become costlier by 13 per cent.
To beat the price hike, the company has already launched their volume product A4 and soon will follow it up with another volume product - Q3 crossover. The company will soon expand its dealerships to 25 from existing 15.
All these efforts are made with one target in mind – to dethrone BMW India from the top spot. BMW India has been top of the charts since 2009 and Audi plans to change that in the next 3 years. Audi's progress has been nothing short of immaculate over the last 18 months and they may not have to wait till 2015 to reach the top.
Image - Audi S4 on the Buddh International Circuit; Audi India is currently asking its fans if the S4 is fit to be launched in India.
[Source: economictimes.indiatimes.com]