Audi has unveiled a new concept at the IAA 2017 with level 4 autonomous driving capabilities. It is essentially an Audi e-Tron Sportback concept from Auto Shanghai 2017 with piloted driving and assistance systems.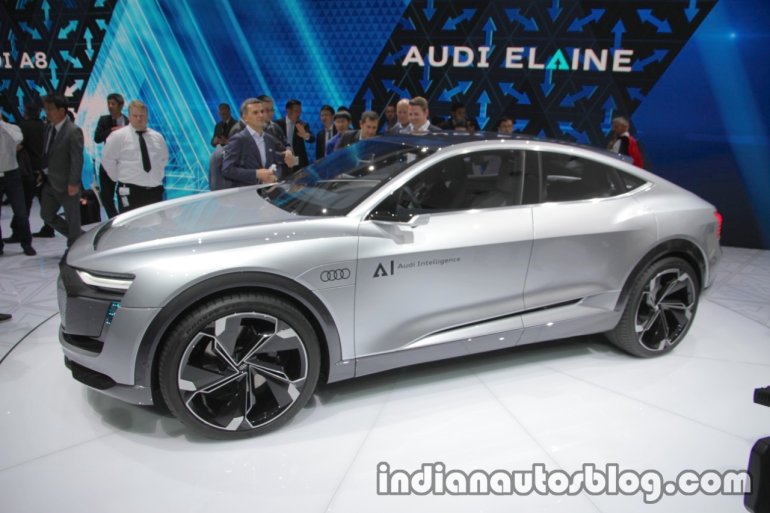 The exterior design is identical to the e-Tron Sportback concept that is scheduled to enter production in the coming years after the e-Tron Quattro. The crossover, or SUV coupe as Audi calls it, measures 4.90 meters long, 1.98 meters wide and is 1.53 meters tall with a wheelbase of 2.93 meters.
The Audi Elaine Concept features an advanced zFAS controller installed in the rear with higher computing power and more refined sensors aiding precision. It gets something called highway pilot, which builds on the traffic jam pilot in the 2018 Audi A8. The system allows the car to move at driving at speeds from 60 to 130 km/h. Highway pilot helps the Audi Elaine change lanes automatically enabling it to pass vehicles and then return to the original lane. It can initiate, perform and complete such actions autonomously, without any involvement of the person behind the wheel.
The car will also be able to drive itself to a parking lot or charging stations or park itself on the side of the road if space permits. In case you're worried about the car getting lost, you can always track its movements via an app.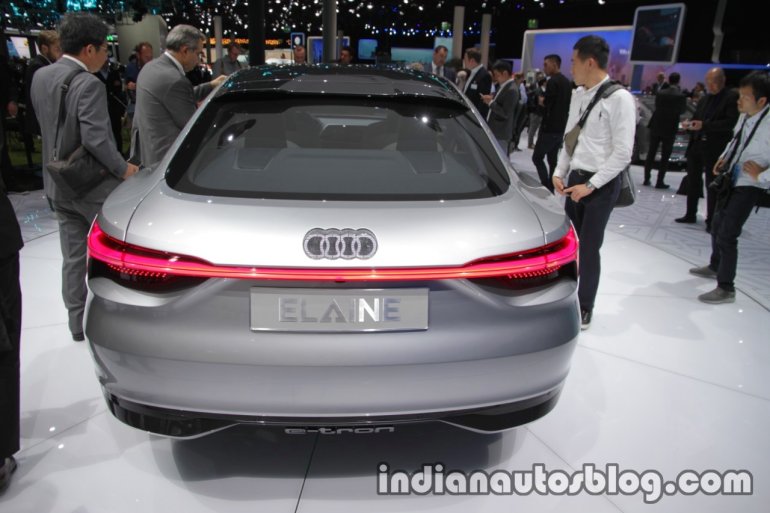 An electric motor at the front and two at the back provide a combined power output of 320 kW, which can reach 370 kW in the boost mode. The Audi Elaine Concept is capable of sprinting from 0 to 100 km/h in just 4.5 seconds. The 95 kilowatt-hours battery provides a range more than 500 kilometres, claims the company. There are two options for charging the battery - a wired fast charging function at 150 kW or wireless charging via the Audi Wireless Charging system.