Update: The article has been updated with live images of the Audi e-tron quattro concept and the 2016 Audi Q7 e-tron. The latter model combines a 3-litre V6 diesel and a disc-shaped electric motor. Running on electric power alone, it can go up to 56 km while the combined range stands at 1,410 km. It can do 0-100 km/h in just 6 seconds, while the SUV also has the ability to manage a top speed of 225 km/h.
Capable of doing more than 500 km on a single charge.
Audi has unveiled the Audi e-tron quattro concept at the VAG Night in Frankfurt, ahead of its motor show premiere at the 2015 IAA in the same place. The e-tron quattro concept previews a production-spec Audi Q6 coupe crossover.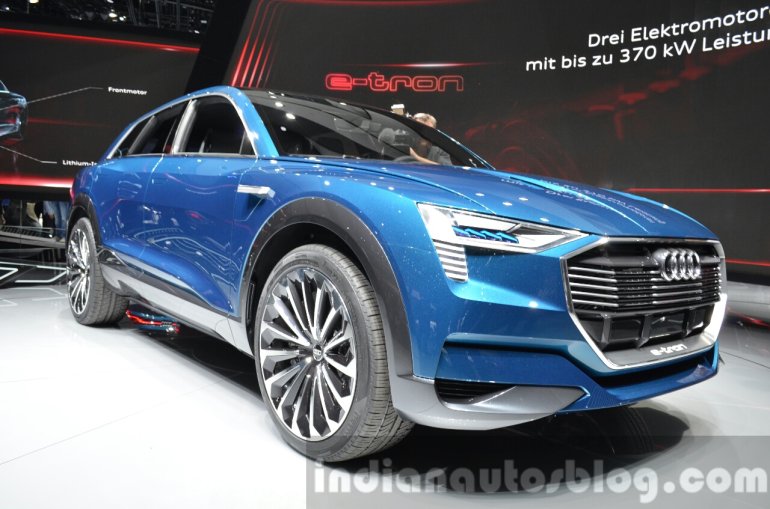 The exterior design is unmistakably Audi, featuring sharp curves and sublime elements. The characteristic grille is octagonal, which is a departure from the hexagonal design of the current Audis. It sports angular OLED headlamps with small faux intakes underneath them, a sharply sculpted bumper, large 5-spoke alloy rims, and a sloping roofline for a coupe-like design. The rear gets long LED taillamps, and a black plastic body cladding.
Audi claims that the body has a drag coefficient of just 0.25 Cd, thanks to aerodynamic optimizations, which is a best-in-segment figure. Slotting between the Q5 and Q7, the concept is based on the second generation MLB platform.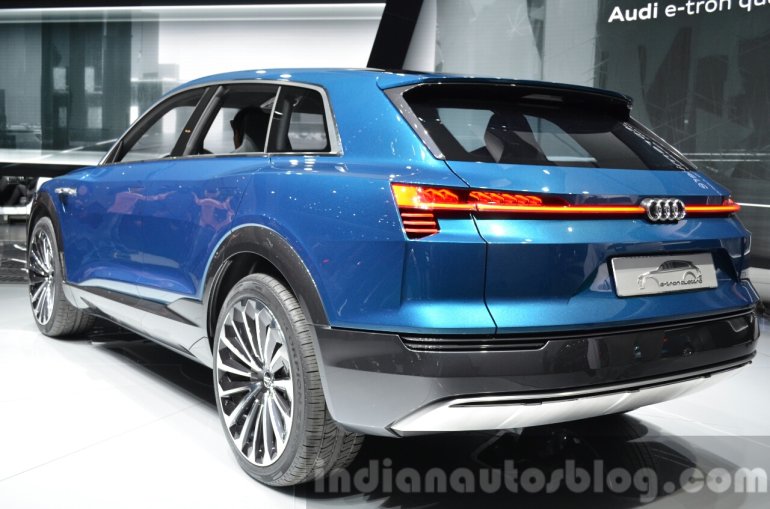 Power is sourced from three electric motors derived from the R8 e-tron production version. One motor is mounted on the front axle while the other two drive the rear wheels. The electric powertrain provides an all-electric full-time AWD system without the need of a propellor shaft.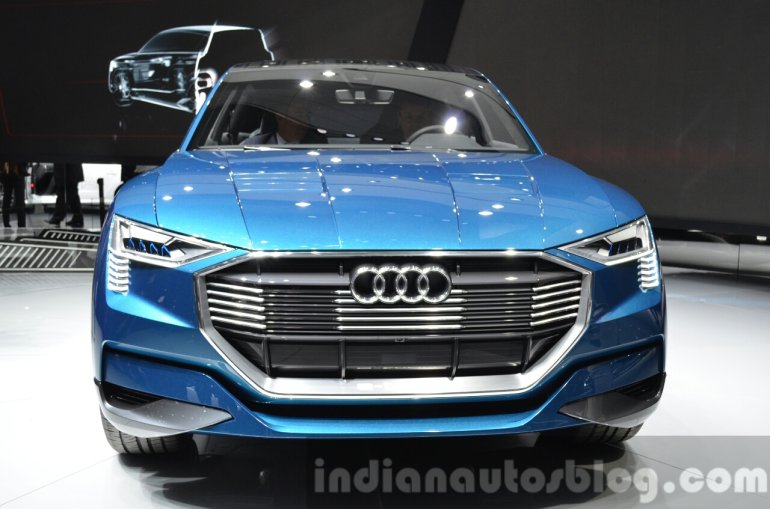 Space left by the lack of a prop shaft is taken up by the "large" lithium-ion battery for lower center of gravity and even weight distribution. The battery pack is co-developed with South Korean suppliers LG Chem and Samsung SDI, and is capable of powering the concept for 500 km (310 miles) on a single charge.
Audi e-tron quattro concept at the IAA 2015 - Image Gallery
Audi Q7 e-tron  at the IAA 2015 - Image Gallery
Audi e-tron quattro concept - Live Image Gallery
Audi e-tron quattro concept (Q6 concept) unveiled at VAG Night - Press Release
[Slideshare link]