Audi firmly believes that there is still enough space in the market under the Q3 to accommodate another SUV.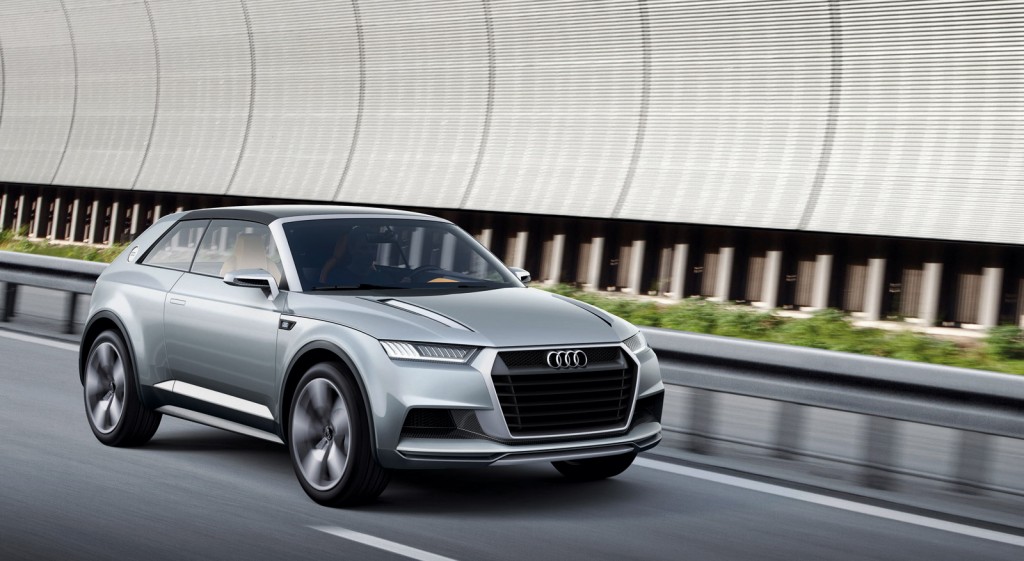 The compact Crossover SUVs are plenty nowadays and Audi's Crosslane Concept is the latest kid on the block. The Crosslane Concept attends the Paris motor show and has two doors and coupe like roof line, but will probably see the assembly line as a five door Audi Q2.
According to Audi, the Concept portrays a fusion of technology, engineering and design. The design previews the Q2 which, as the name suggests, will be smaller than the Q3 and the future Q range could take design cues from the Crosslane Concept.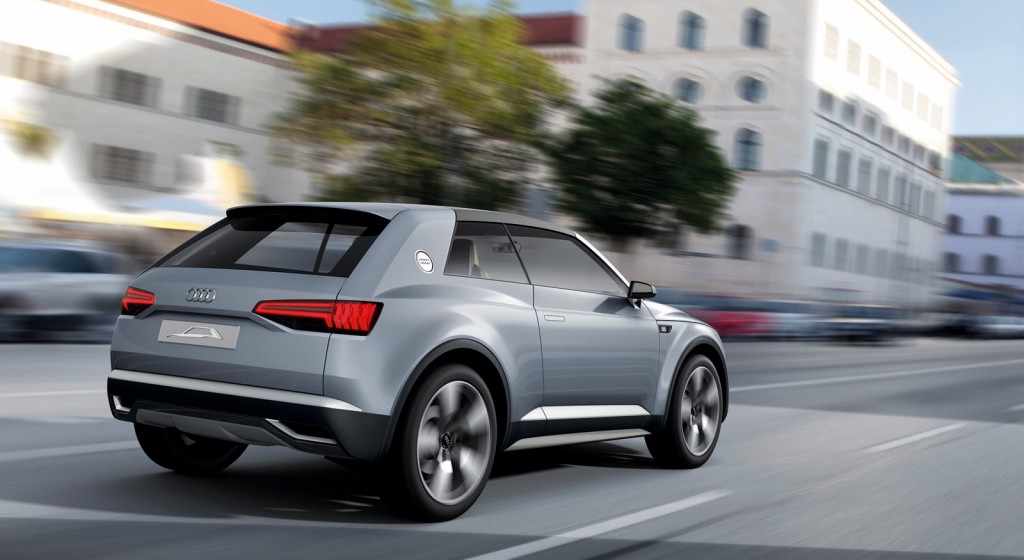 The Crosslane boasts a 'multi-material' space frame which is a combination of aluminium, carbon fiber and fiberglass. The main structure is made of aluminium while carbon is used for crash structures and support structures inside the occupant cell.
The chassis is claimed to be as strong and light as a full carbon fiber monocoque but costs much lesser. The Concept weighs 1.3 tonne which is astonishing given that it packs in a plug-in hybrid drive system containing IC engine, two motors and Li-ion battery.
This path breaking monocoque is expected to be first seen in the next Audi R8 and Lamborghini Gallardo supercars and Audi feels this is the right way to go instead of a pure carbon fiber spaceframe.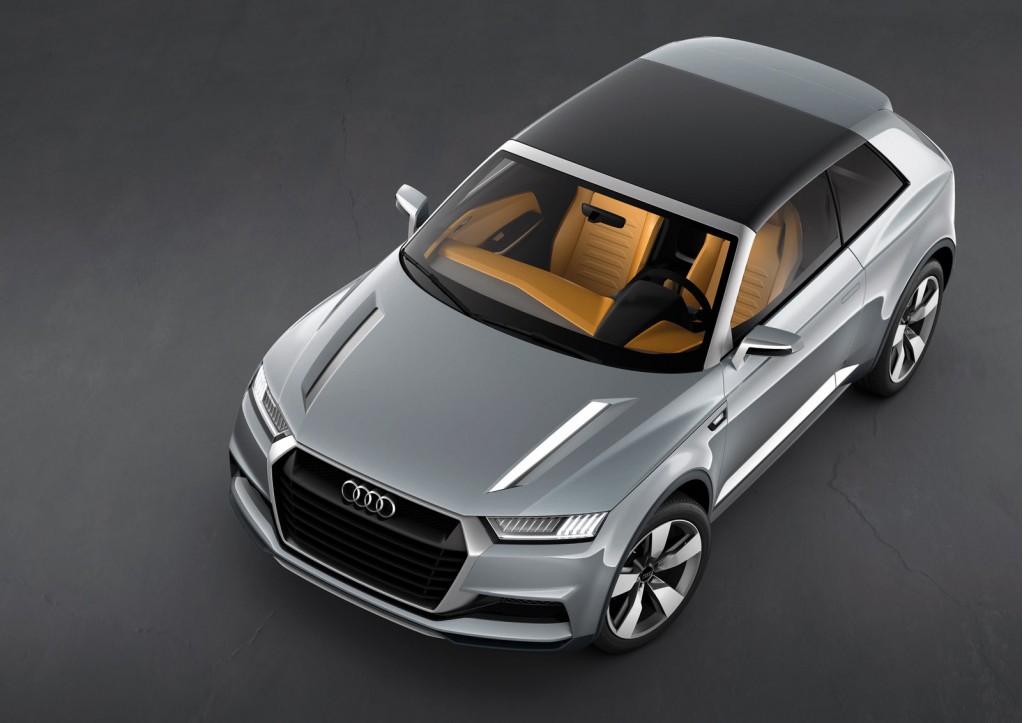 The hybrid system can run only on electric motors upto 55 kmph after which a 1.5 litre turbocharged three cylinder petrol engine aids propulsion. Audi claims a fuel economy of 200 mpg (around 86 kmpl)!
The possibility of the production Q2 getting this tech laden hybrid drive system is unclear but, the compact SUV will source normal powertrains within the VW group.
[Source: Motorautority.com]