The A9 would rival the Panamera and Quattroporte.
Audi will showcase a new design study at the Los Angeles Auto Show next month, which is reported to be called the Audi A9 Concept. Apart from previewing Audi's new design language, the car will give a glimpse of a new range-topping model in the 'A' range, superior to the A8.
Germany's Auto Bild has a rendering of the A9, which it claims will have a fastback design to it, much like the A7. Slim LED headlights, a wider 'Bulgarian Beard', a long bonnet and a capacious boot are some of the car's features, the publication reports.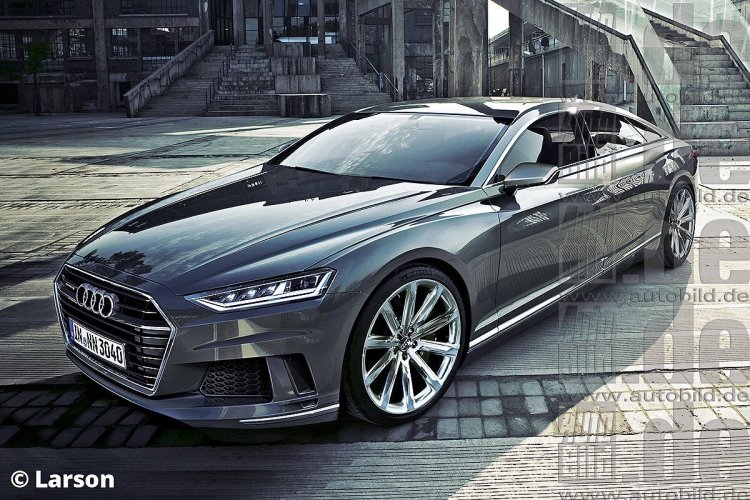 The report states that the Audi A9 would come to the marketplace sometime in 2016, and would be priced from 80,000 euros (INR 62 lakhs). That puts it at about 4,000 euros more than the A8's starting price. The report adds that production of the car will take place in Ingolstadt, Germany, while another report mentioned that the MLB Evo platform could be used to make the flagship sedan.
Also read: Our review of the Audi Q3 S
Key rivals, BMW and Mercedes-Benz don't have anything to offer in the A9's segment at the moment. Hence, the A9 is likely to compete with its own sibling, the Porsche Panamera, apart from the Maserati Quattroporte.
[Source - AutoBild]