Audi Australia has launched limited edition models of the A4 and A5 called 'Sport' editions.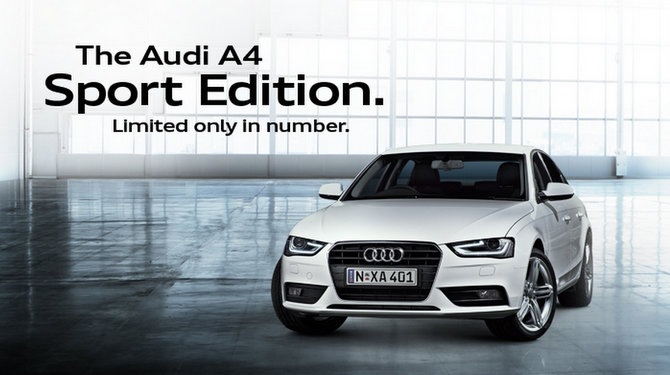 The Audi A4 Sport Edition is limited to 250 units while the Audi A5 Sport Edition is limited to 150 units. The cars have no difference in powertrains compared to regular variants. However, they offer more equipment to improve the value for money quotient.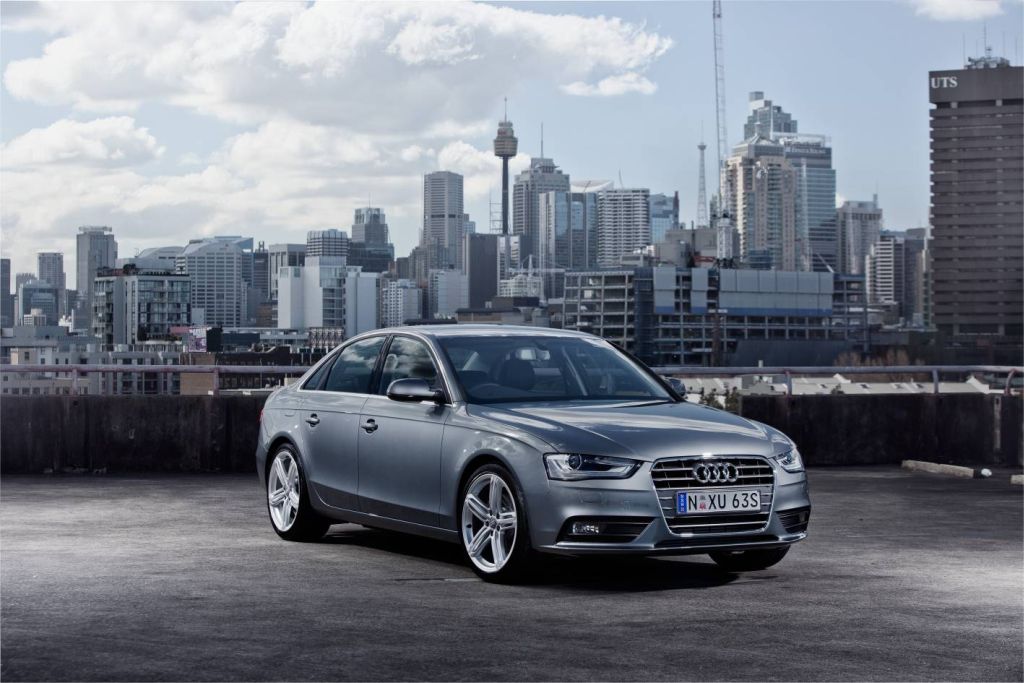 The A5 Sport Edition is available in Sportback, Coupe and Cabriolet models while the A4 Sport Edition is available only as a sedan. Both cars are given new 19" Sport alloy wheels and sports suspension to improve the dynamics. The exterior paint gets either a metallic or a pearl finish.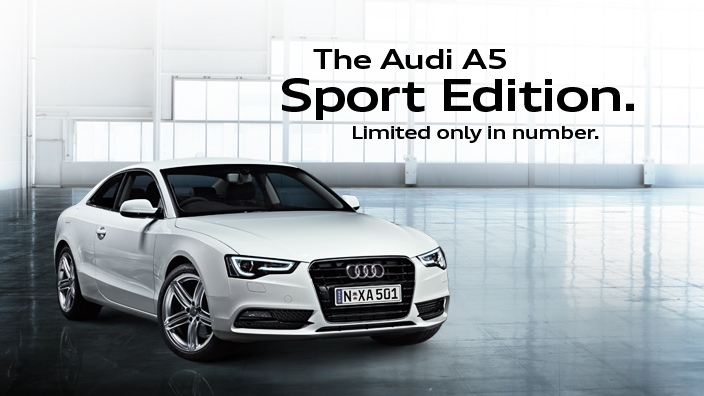 The special edition A4 and A5 are bestowed with front sports seats, flat bottomed steering wheel with paddle shifters and the MMI Plus multimedia infotainment system. The A4 gets Audi Xenon Plus headlights and LED taillights which are already standard on the A5.
The engine options are either a 1.8 litre TFSI petrol which develops 167bhp and 320 Nm of torque or a 2.0 litre TDI diesel which generates 175bhp and 380 Nm of torque. The Multitronic automatic gearbox is a standard equipment.
The Audi A4 Sport Edition is priced between 59,990 Aus Dollar (around Rs. 32.75 lakhs) and 62,390 Aus Dollar (around Rs. 34.06 lakhs). The Audi A5 Sport Edition retails between 70,700 Aus Dollar (around Rs. 38.6 lakhs) and 85,840 Aus Dollar (around Rs. 46.86 lakhs).
Head to Page 2 to view the press release.
Audi A4 and A5 Sport Edition Press Release
[Can't view the document? Head to Scribd]