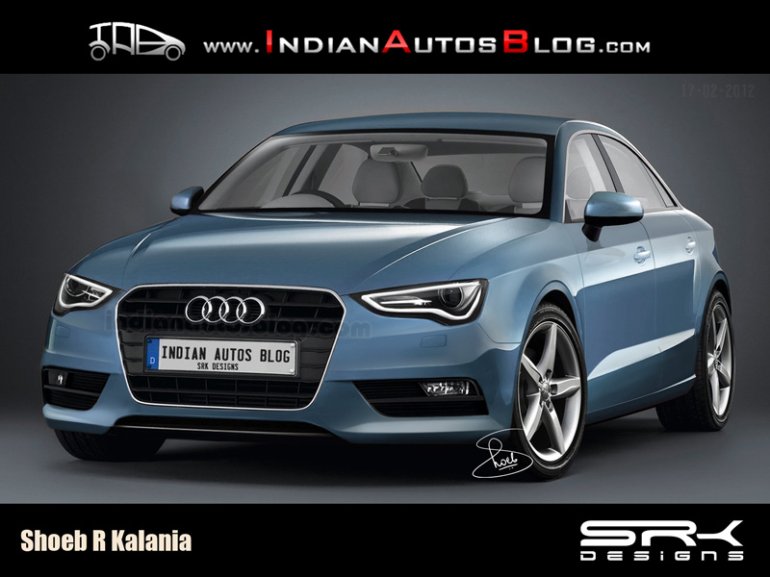 The Audi A3 sedan which is waiting to be unveiled at the Shanghai Motor Show (April 20th) is a potential game changer for Audi in emerging markets.
The biggest market for the A3 sedan is expected to be China and USA, while markets like India and South Africa are predicted to be significant contributors. As the unveiling date nears, new details on the target markets have slowly started surfacing.
Autocar.co.uk reports that the Audi A3 sedan would be launched in the UK by the end of the 2013. The country already received the A3 three door hatchback and the five door A3 Sportback.
In another report, Iol.co.za states that according to their sources within Audi South Africa, the launch of the car has been confirmed. However no time frame has been set yet.
The Audi A3 sedan is a tad bigger than the VW Vento and would bear the quintessence of Audi's design philosophy. In short, the Audi A3 sedan will sort of be the poor man's A6.
[Audi has been busy with the A3 platform, seen here are two such model (e-tron and g-tron) at the Geneva Motor Show last week]
The car is expected to use the VW Group's 1.8 liter turbo petrol, 2.0 litre TFSI petrol and a 2.0 litre TDI diesel engine. The majority of its components is shared with the hatchback.
We think that the Audi A3 sedan would be pitted directly against the recently unveiled Mercedes CLA sedan, perhaps undercutting it in price. Back in India, given that the A3 will be the cheapest Audi, we expect it to contribute significantly to Audi's sales figures to help it reach the position of India's best selling luxury brand in 2015.
[Source: Autocar.co.uk & Iol.co.za]