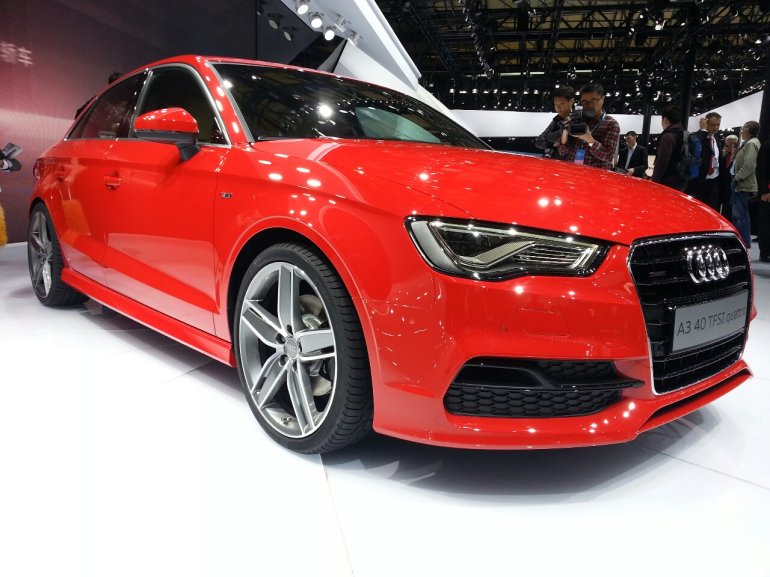 The Audi A3 sedan showcased at the Auto Shanghai 2013 show has been scheduled for launch in the opening quarter of 2014 in Brazil.
It shares the same MQB platform that underpins the VW Golf Mk7. The car measures about 4.40m in length; 1.84m in width and 1.39m in height. The wheelbase is 2.64m, which is 17cm shorter than the Audi A4.
The car weighs in at 1250kg and the use of aluminium in some parts of the body has helped in reducing the kerb weight to some extent.
The Brazil spec car is expected to get two petrol engines. The 1.4 litre four cylinder engine adopts TFSI technology and churns out 140hp of peak power 250Nm of torque.
Another engine on offer is the 1.8 Litre TFSI engine which produces 180hp and comprises of start/stop system. It is coupled to a six speed manual or S-tronic seven speed automatic transmission. It will take 7.3 seconds to get from 0-100kph.
The sportier Audi S3 model is also scheduled midway through 2014 for Brazil. The high-end variant will receive a 2.0 litre TFSI engine that generates 300bhp and 380Nm of torque.
It is mated to a six-speed manual or S-Tronic automatic transmission. It can accelerate from 0-100kph in 4.9 seconds and the top speed is electronically limited to 250kph.
The Audi A3 sedan is expected to grace the Indian market roughly the same time as Brazil.
[Source: Car.blog.br]