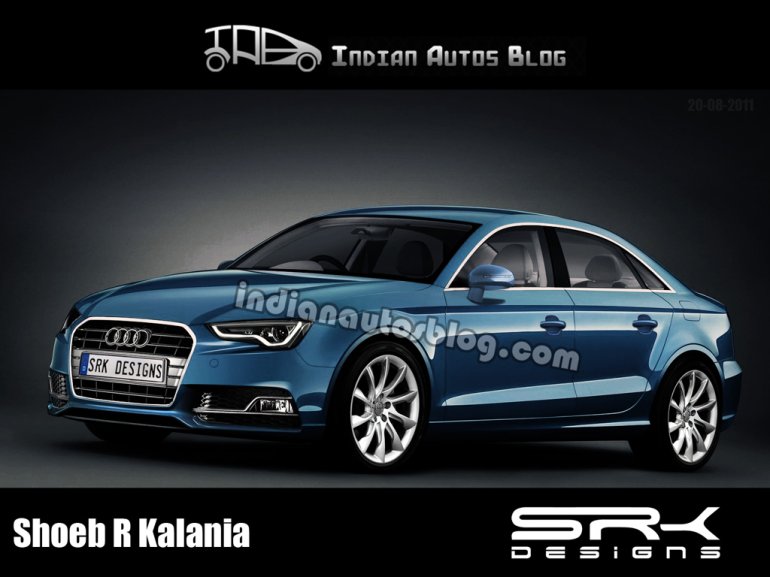 The fact of the matter is the Audi A3 sedan will add a breath of fresh air to the Indian luxury market. Conventionally, the C Class, 3 Series, X1 and Audi A4 are considered as gateways to luxury market. If Audi has its way, that could very well change.
Audi is stretching the A3 platform to build a sedan on it. This new sedan will be based on the MQB platform with either a 2.0-liter TFSI petrol or fuel-efficient 2.0-liter TDI diesel.
The design of the A3 sedan is already previewed in form of the A3 Concept shown first at the 2011 Geneva Motor Show and A3 e-Tron gasoline-electric hybrid study at the 2011 Shanghai Auto Show. An example of this concept was presented in New Delhi in January.
Audi has just announced that the A3 sedan will go on sale in the US by the end of this year. This means that we should see the four-door version of the new A3 make its debut at the 2012 Paris Motor Show in September, and/or at the 2012 Los Angeles Auto Show in November.
See images of the Audi A3 hatchback version
If the US debut is slated for the end of this year, expect the A3 sedan to make its India debut in late 2013 or at the 2014 Auto Expo. By that time, Mercedes would be ready with its rival tentatively named CLA, which is another entry level sedan to sit under the C Class. BMW has also expressed interest in making a sedan based on the 1 Series in the coming years.
All-in-all, we can expect the gateway to the luxury market to be further within our reach with many new body styles to choose from.
[Source: Carscoop.Blogspot.com]