Aims to defy the conventional idea of a luxury GT car.
Aston Martin has surprised us all by announcing an all new concept previously unheard of. Dubbed as the DBX Concept, the British manufacturer claims that it redefines the luxury GT segment for the 21st Century.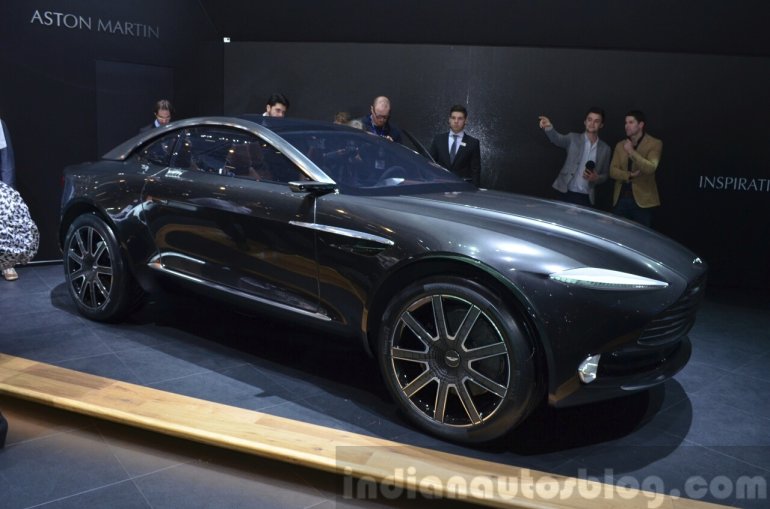 By the looks of it, the Aston Martin DBX Concept appears to be  2+2 GT crossover, which is a world's first. The design of the DBX is all new, with a bold front fascia characterized by the large Aston Martin grille; sleek LED headlamps; and a simple front bumper with hexagonal fog lamps.
Coming to the side, the most apparent difference is the raised ground clearance, which makes us think whether Aston Martin designed this concept with our country in mind. Other than that, the 2-door concept features a familiar side intake and a two tone paint job. Similar to most concepts, the DBX also uses cameras instead of conventional door mirrors for rear view.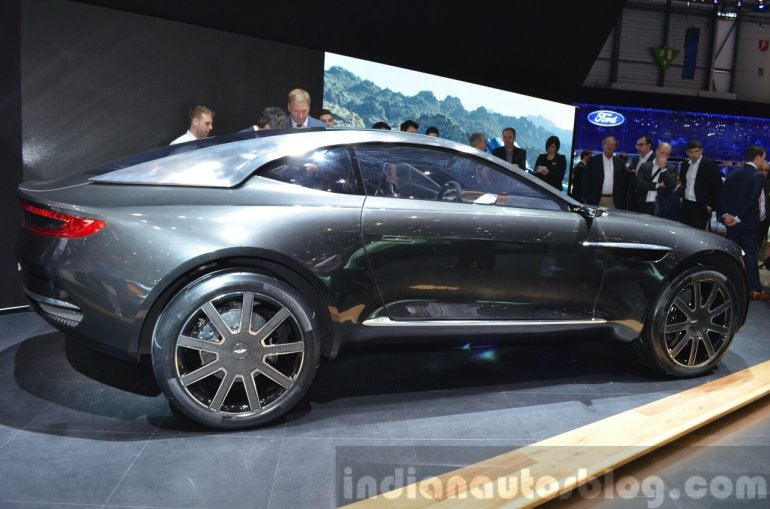 At the back, we see the recognizable Aston Martin taillight design, and a raised, upright rear bumper with slashing of chrome.
The interior is upholstered in velvet-like Nubuck leather in two shades. The cabin has a simple dashboard with all the controls integrated around the fancy steering wheel. It's clear that Aston Martin's main focus was to maximize the cabin space for improving occupant comfort. The DBX Concept is a full-electric vehicle with electric, inboard-of-wheel, motors powered by lithium sulphur cells.
The Aston Martin DBX Concept gives an insight into the design of future models from the British manufacturer. It's unclear if the company will actually put the 2+2 crossover concept into production.
You can get more details in the press release below.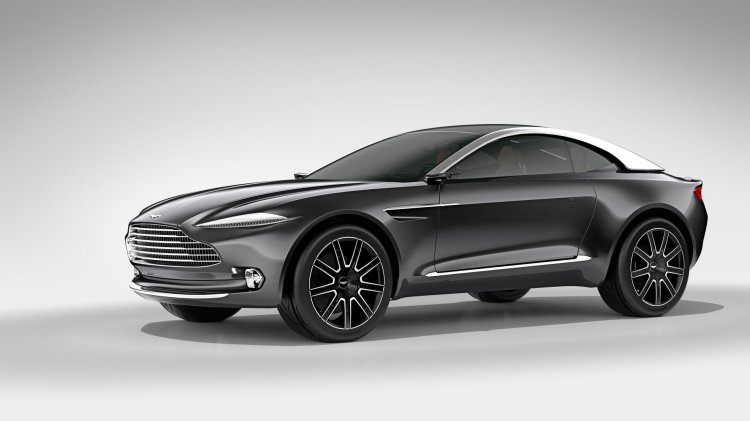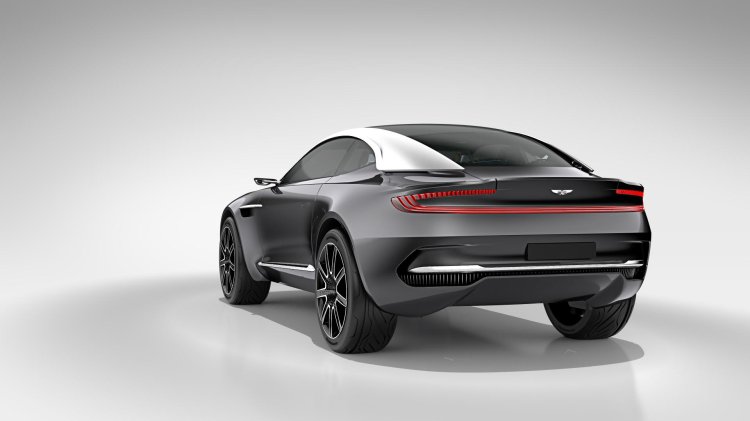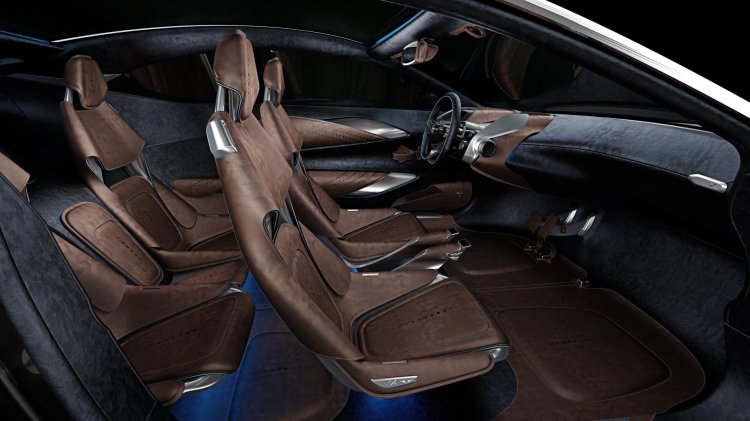 Aston Martin DBX Concept at the 2015 Geneva Motor Show - Image Gallery
Aston Martin DBX Concept - Press Release
[Can't see the press release? Head over to Slideshare]