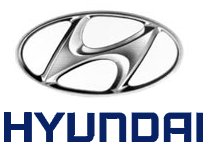 The first Asia Automotive Environmental Forum (AAEF) is being held in Seoul, South Korea. Over 150 government officials, academicians and industry experts attended the forum, which is being co-hosted by Hyundai Motor Company, the Korea Society for Life Cycle Assessment and the Korean Institute of Resources Recycling. On the corporate level, automakers such as China's Shanghai Automotive Industry Corporation and Japan's Toyota and Nissan participated.
Hyundai Motor Company, South Korea's largest automaker, is joining hands with Korean, Japanese and Chinese car industries and authorities to promote the creation of Asian regional environmental standards. It is the first time Asian countries have gathered to respond to auto-related environmental issues with one voice.
Under the slogan "Drive for Green Harmony", participants at the forum shared information and exchanged ideas as in, how to jointly implement a regional response to global environmental challenges. The participants also discussed ways to create regional environmental standards and a regional regulatory framework which would eliminate redundancy and increase efficiency.
"This forum will serve as a stepping stone for Asian nations to cooperate on environment policies,'' Dr. Hyun-Soon Lee, president of Hyundai Motor Company's Corporate Research and Development Division, said during the opening speech. "The competitiveness of Asian automakers will be enhanced."
The second forum is scheduled to take place next year in Tokyo, while the third is scheduled the year after in Shanghai. Participants hope to expand the forum to include more Asian nations in the future, to create a leading standards for environmentally-friendly technologies.
Source: PressPortal