The joint venture between Ashok Leyland and Nissan has been beneficial for both companies, with about 35,000 units of the Dost sold since the launch. The Dost is an old Nissan mini truck re-engineered for the Indian market as Nissan found it neigh impossible to design a Tata Ace rival for a similar price.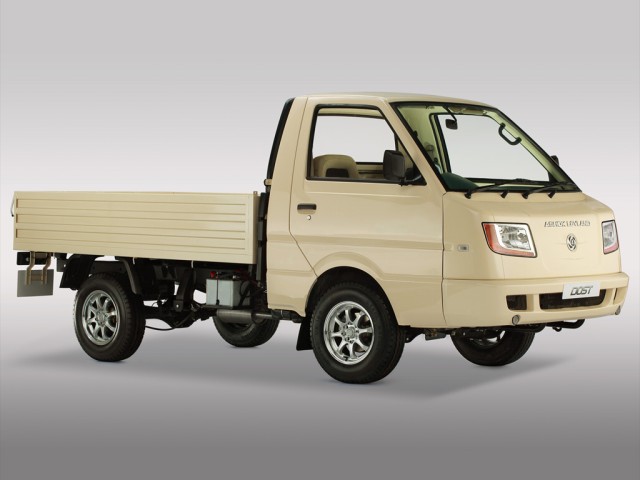 Competing with mini trucks such as the Mahindra Maxximo and the Tata Ace, the Dost's significantly higher payload capacity at a slight price premium turned out to be the magic formula.
To extend the success into related segments, the 50:50 JV is working on a whole lineup of products. The first of the launches would be the passenger application of the Dost platform.
Dr. V. Sumantran, vice-chairman of Ashok Leyland, told Times Of India that the company will launch a 13-people carrier using the Dost's platform by October. The same formula of giving 'much more for slightly more' will be applied to this launch, as the Hinduja group company zooms the Ace Magic in its crosshair.
The passenger Dost will roll out of the Hosur plant, where the load carrier is manufactured. A new manufacturing plant is currently under construction with annual capacity of 200k units. It will come online next year and manufacture future LCV products that are yet to be revealed.
Dr. Sumantran has also confirmed that the Stile will be launched later this year and price positioned below the Evalia. To be marketed under the name 'Ashok Leyland Stile' the restyled Nissan Evalia will be targeted at BPO pick-ups, airport shuttles, etc. He adds that Ashok Leyland will not aggressively market the vehicle to the personal segment, which is the Evalia's responsibility.
[Source - TimesOfIndia.Indiatimes.com]