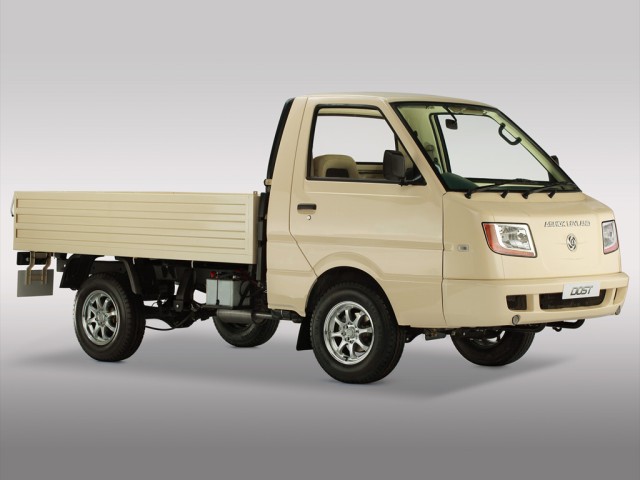 Ashok Leyland, India's second largest commercial vehicle manufacturer has posted a year-on-year sales increase of 25% delivering 9,785 units. Wait, there's more!
The strong sales numbers were possible in these challenging conditions because of the Dost's sparkling performance. Last month, the Dost accounted for 2,803 units. Not enough? There's more still.
The Ashok Leyland-Nissan joint venture is studying emerging markets in South-east Asia and West Asia to introduce the Dost. Buoyed by its success in India, it is working on a people carrier as well as another LCV, believed to be a baby Dost, on the same platform. Go ahead, read on..
Concentrating only on the heavy commercial vehicles, there is a 11% decline from last year's sales, as fleet owners have shown hesitancy to buy CV's due to costly loans. Nothing new here? Continue reading.
The Ashok Leyland-Nissan JV's first vehicle Dost, was launched in September 2011 at 3.79 lakhs (ex-showroom-Mumbai). The objective of the Dost was to achieve "Japanese Quality at Indian Cost."
The Dost's ancestor is a four-generation old pick-up truck that was spotted by Dr V Sumantran, Ashok Leyland's non-executive vice-chairman, at Nissan's technical centre in Atsugi, Japan.
Once the drawings were brought back to India, the engineers at the Ashok Leyland, without using any help from Nissan, brought the product to showroom floors, donning it with fresh interiors, cosmetic changes on the body and a new powertrain.
[Source: Moneycontrol.com and Livemint.com]