Following the launch of the 435W Back Hoe Loader (BHL) in 2012, the Ashok Leyland-John Deere construction equipment company launched the 435E BHL in Chennai this week. The 435E was first showcased at the EXCON expo in 2013.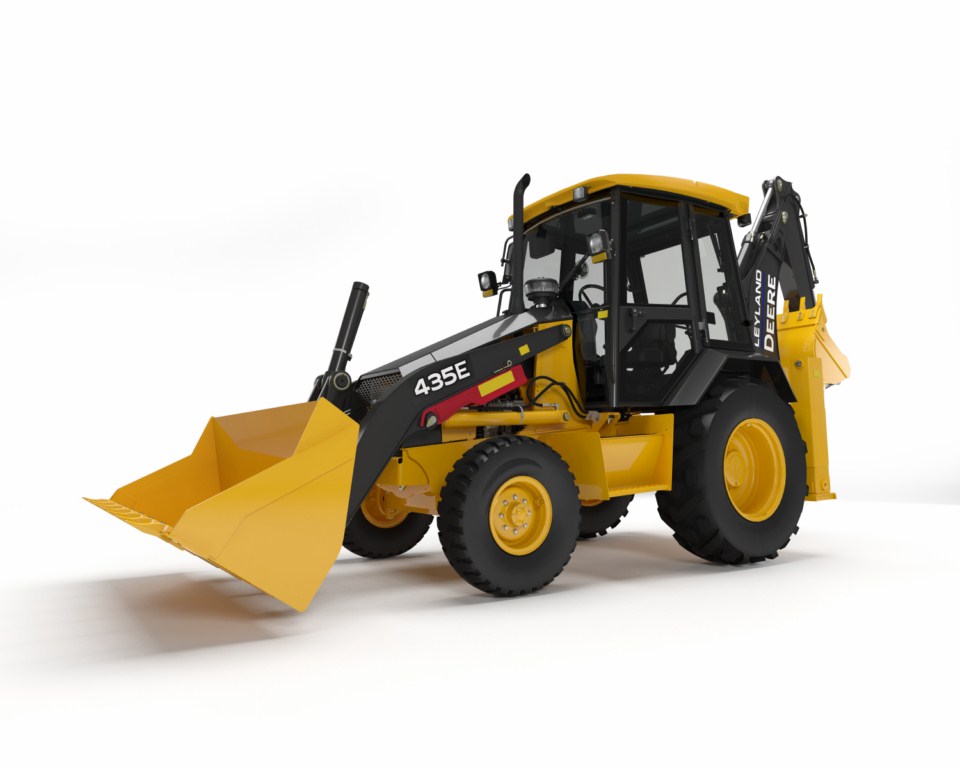 While the two-year-old 435W BHL comes with an automatic transmission, the recently launched 435E is equipped with a manual gearbox.
The 435E promises increased fuel efficiency of upto 10 percent, says the company, delivering a saving of a minimum of 0.5 liters per hour over its nearest competition. Both BHLs are powered by Ashok Leyland's proven 'H' series BS 3 engine, featuring a mechanical inline fuel pump.
The 435E is targeted at first-time buyers, who make up around 65-70 percent of total customers in this segment, and promises longer change intervals of oils and filters and life-long teeth, pins and bushes.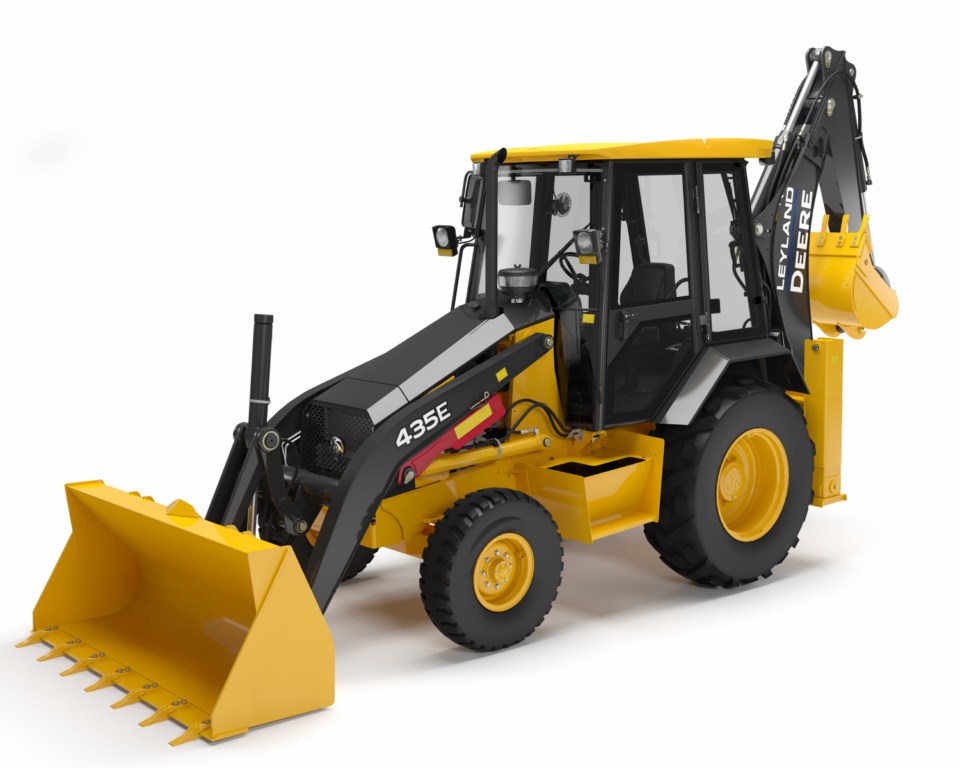 Both BHLs feature India's only fully-built Back Hoe Loader cabin that provides rollover protection structure and falling object protection structure.
Both loaders are built on Ashok Leyland's 435 BHL platform at the joint venture company's manufacturing facility outside Chennai. The facility features a car-plant-like robotic welding, CNC cutting and state-of-the-art paint shop says the company.
While the total BHL segment stands at around 30,000 units per annum, Ashok Leyland John Deere has so far sold 1,400 units of the 435W.
Ashok Leyland John Deere 435E Back Hoe Loader launched - Press Release
[Can't view the press release? Head to SlideShare]