Should have its public debut at the 2016 Geneva Motor Show.
The Alpine A120, rumoured to be named the Alpine AS1, is finally ready for debut in production body. Via its newly-formed Twitter account, the company has released a new teaser video which indicates that the Alpine A120 will be launched on 16 February. Previous reports have said that the production version won't be launched before 2017.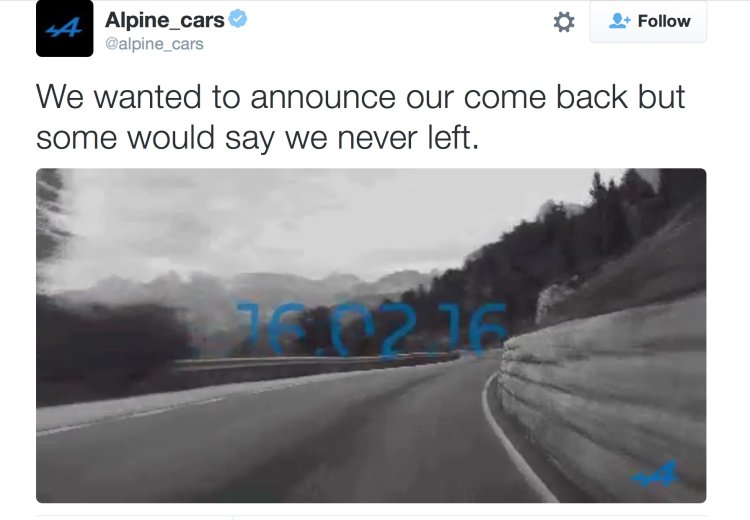 Previewed by the Alpine Celebration concept that was unveiled at Le Mans last year, the Alpine A120 will be the first new model of the recently revived French sports car brand, which is a sub-brand of Renault. It will likely be a rear-wheel drive compact model like the Toyota 86 and Subaru BRZ, but probably a more premium offering than those. Alleged patent images of the production version have indicated that the design will be close to the concept.
The French media reports that the engine powering the compact sports car will be a 1.8-litre turbocharged petrol unit based on the 1.6-litre four-cylinder turbocharged petrol engine of the Renault Clio R.S. This 1.8L turbocharged engine will be available in three power outputs - 250 hp (185 kW), 275 hp (205 kW) and 300 hp (220 kW).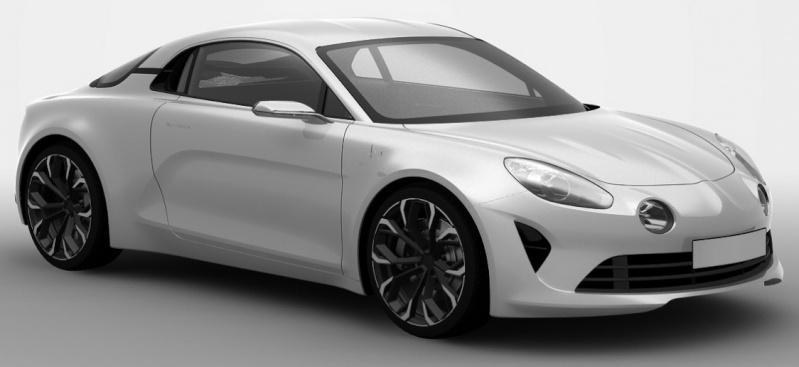 Also Read: 2016 Renault Alpine – Rendering
The lesser powered units will be identical technically, but the third unit will have a different cylinder head and cooling system. The 300 hp Alpine A120 will weight between 1,200 to 1,300 kg.
You can also listen to what Laurens van den Acker told IAB about the revival of Alpine.