Previews production-spec Renault Alpine sports car.
The WIPO (World Intellectual Property Organization) have uploaded a set of images that reveal a near-production version of the upcoming Renault Alpine sports car. This follows the unveil of the Alpine Celebration concept at the 2015 Le Mans.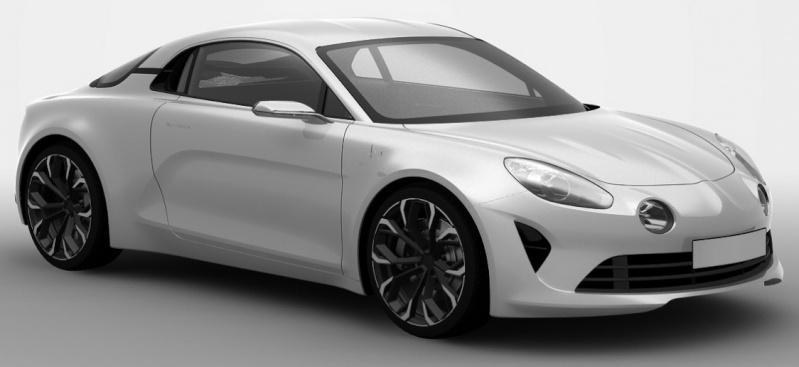 Compared to the Celebration concept, the new unnamed concept sports a filtered-down, less-aggressive look. At the back, it loses the rear wing and F1-like foglight in favor of a centrally-mounted large hexagonal chrome-finished exhaust tip and a simpler diffuser. It does retain the iconic double headlight arrangement and features conventional headlight clusters.
The production-spec model could be a less-expensive RWD model to compete against rivals like the Toyota GT-86. It may source power from a 1.6-liter turbo or a bigger 2.0-liter turbo from the Renault RS models, which are paired to a dual-clutch gearbox.
For purists, Renault could also offer a manual transmission for spirited driving. Its target kerb weight of less than 1,100 kg will further improve the Alpine's performance quotient.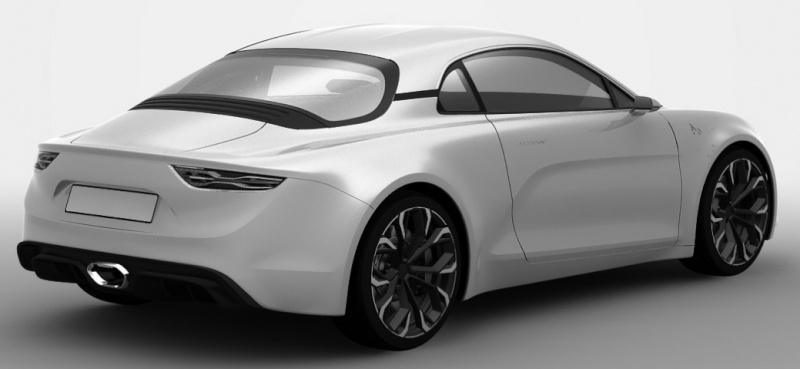 Also Read: IAB reader snaps the Renault Kwid on test
Renault could unveil the Alpine at the 2016 Geneva Motor Show in March. Rumor has it that Renault will also add a performance-oriented SUV with the Alpine nameplate in due course.
[Source: Planete-gt]