After the kickass discount of Rs 45,000 – Rs 55,000 offered on the City, Honda India has managed to breathe some life into City's sales figures. Honda India said that the reason for the price cut was heavy localization due to which they were able to reduce the cost of manufacturing. Well, it seems other manufacturers are also taking a leaf out of Honda India's book and focusing on localization.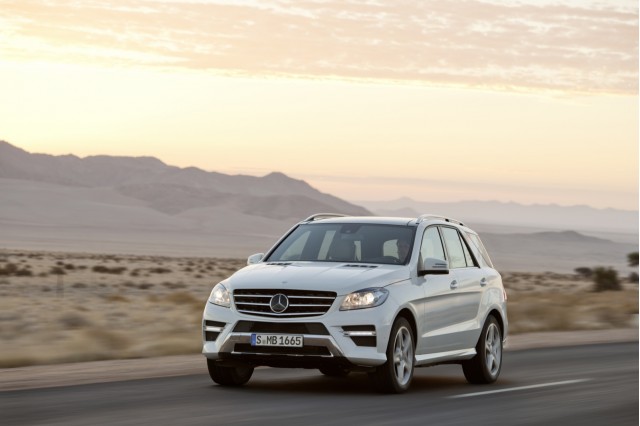 Mercedes India is facing intense heat from BMW and Audi in the luxury market. With Audi catching fast on Mercedes, their second spot is also in an endangered situation now. Now it has been reported that the Mercedes Benz is increasingly looking at widening its portfolio of products manufactured in India to cut costs and shore up volumes.
Peter Honegg, managing director and chief executive officer of Mercedes Benz India Ltd (MBIL) said the company will assemble the well accepted M-Class in India shortly. We're dead sure that he's talking about the next generation model, photographs of which was released online last month. The local assembly will be part of the model changeover strategy.
In order to increase localization, Mercedes India will focus on its existing supplier base from which they source major parts for the C and E class. Currently, from the Mercedes portfolio, the C and the E class are heavily localized with Indian components making up to 40-50% of the total product.
In order to increase localization levels, the company has also invested Rs 250 crore to set up a paint shop, which would be operational by the second half of the next year.
What are your opinions on localization of a product? Is it beneficial or does it reduce quality of the product?
[Source - Business-Standard.com]