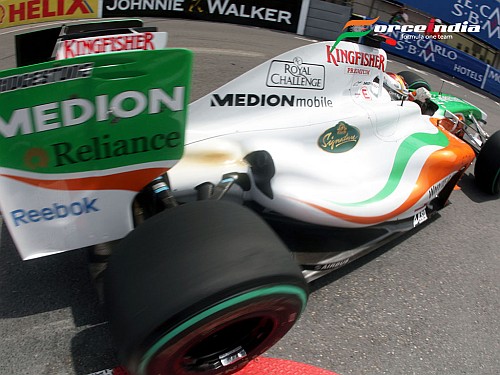 Force India faces no major issues at it books into Jerez on Feb 10
As the build up to the 2010 Formula 1 season intensifies, confidence and more of it is oozing from the Force India camp.
Force India will miss the first test at Valencia. Their debut run will come at Jerez between February 10-13. Force India have been working very hard for the past one year and the results were satisfying in the second half of the 2009 season.
Force India driver Adrian Sutil -
Our team is currently one of the few without any problems
As Vitantonio Liuzzi and Adrian Sutil prepare to slip into their overalls, a 23-year old Scott Paul Di Resta who raced in the German DRM series last year, is doing whatever it takes to be the Indian team's reserve driver. Di Resta showed his pace during F1's young driver test at Jerez in December where he posted lap-times that placed him in the top four on the timesheets. Di Resta is hoping his strong performance will be noted by Vijay Mallya and his team.
Paul Di Resta -
I'm trying to build a future with Force India. They've got a reserve driver role up for grabs and I'm going to try to get it, which hopefully in the future will turn into a race drive
An announcement from the team is expected shortly.