The hazardous levels of pollution in the Delhi-NCR region has been a hot topic of discussion over the past few days. While car drivers get some protection against pollution, motorcyclists are directly exposed to all the harmful matter.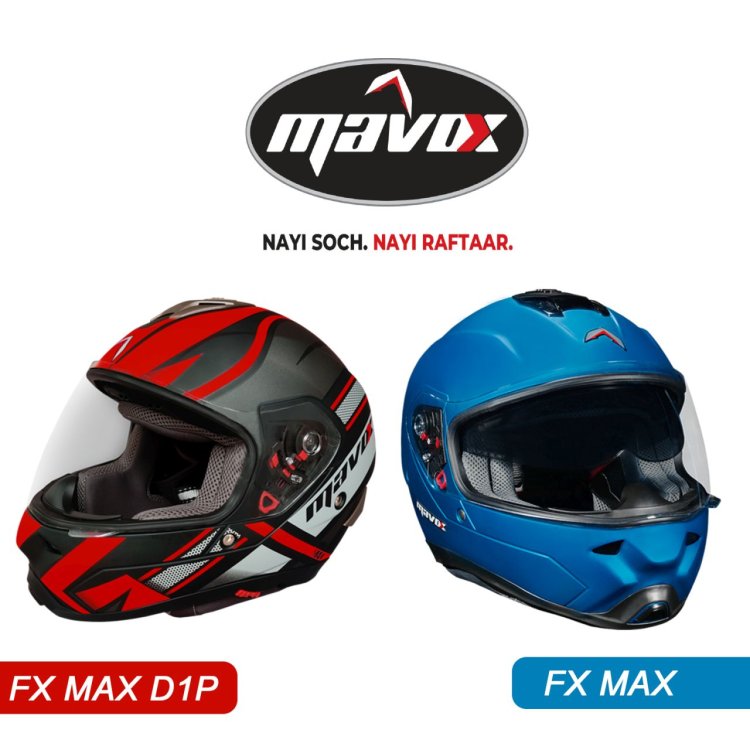 Also Read: Helmet air-conditioner called Vatanukul is here to keep you cool
In a bid to offer some respite to two-wheeler riders against the perilous air quality, Sandhar Amkin Industries has launched activated carbon filter-equipped Mavox Helmets in India. The activated carbon air filter helmets are claimed to filter the polluted air up to 93%.
How does it work?
Activated Carbon (or Activated Charcoal) is charcoal that is treated with oxygen. The treatment opens the pores of carbon atoms that absorb certain airborne particles and harmful chemicals and gases. The Mavox FX30 Max uses a carbon filter harmful particles and delivers cleaner air to the rider.
In terms of safety, the Mavox helmets are certified by ECE. Key features include qualified outer visor, wide optical for an enhanced vision, optimally positioned aerodynamic air vents, one large top vent for single-hand usage and watertight interface visor.
Speaking about the new helmet, Ayyushman Mehta, Managing Director, Sandhar Amkin Industries Pvt. Ltd., said:
Mavox FX30 is specifically designed for frequent riders with optimum focus on their health. With the current air quality worsening, our helmet's provides end-to-end safety of our riders not just physically but also from the toxic pollutants present in the air. The Activated Carbon filters present in the helmet ensures to safety from air pollutants up to 93%.
Where can you buy one?
The FX30 MAX (Mono) is available at INR 2,565, while the FX30 MAX D1P (Graphical) is priced at INR 2,999. The helmets are available at all leading stores and online portals such as Amazon India and Flipkart.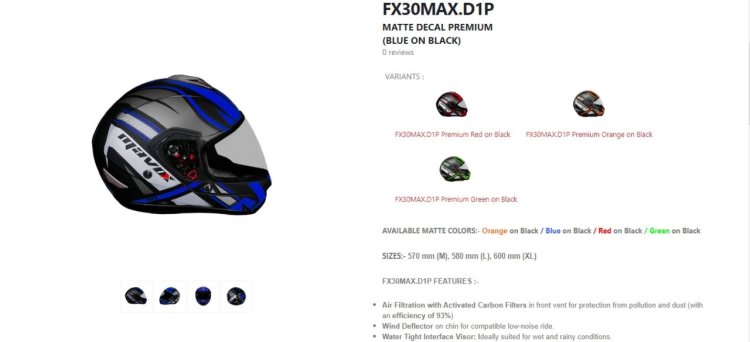 Also Read: Royal Enfield Helmets and Merchandise available on Amazon India now
In other updates, the Delhi government has brought back the Odd-Even rule for four-wheelers in the city to curb the pollution levels. The odd-even rule will be observed from 8 a.m. to 8 p.m. on all days (except Sundays) until 15 November 2019. Delhi government will not apply the rule on 11 and 12 November to commemorate the 550th birth anniversary of Guru Nanak Dev Ji Gurpurab.