The production version of the Tata H5X Concept showcased at the Auto Expo in February 2018 finally has a name. The company has released more information about the upcoming SUV and here's a list of 5 things we know about the SUV so far -
Name
Known by several names over the years including Tata H5X and Tata Q501, the SUV will go on sale as the Tata Harrier. According to the company, the name signifies a "dominant beast imbued with endless stamina and strength". Tata has used the name internally in the past for a platform. Globally, Toyota sells an SUV named Harrier, so we're sure the idea isn't entirely original.
Design
The Tata Harrier follows the Impact Design 2.0 philosophy as previewed by the H5X Concept. Pratap Bose, who heads Tata Motors' design team, has stated that 85% of the exterior of the concept will transition to its production version. The teasers release by Tata partially uncover the exterior of the Harrier.
Platform
Tata's Optimal Modular Efficient Global Advanced or OMEGA architecture underpins the Harrier. It is a derivative of Land Rover's D8 platform that supports the Discovery Sport. Tata Motors has re-engineered the platform to make it more cost-effective, like moving to steel from aluminium, to meet the target pricing of the Tata Harrier.
Engines & Transmission
The Tata Harrier will enlist the services of FCA's 2.0 L Multijet II diesel engine. Reports claim that there will be a 9-speed automatic transmission on offer, aside from a 6-speed manual. The 5-seat Tata Harrier, which arrives first, will use a 140 hp version of this engine, while the 7-seat version slated to reach less than a year later will sport a 170 hp version. There are talks of a petrol engine as well. A hybrid variant of the Tata Harrier could be made available in the future.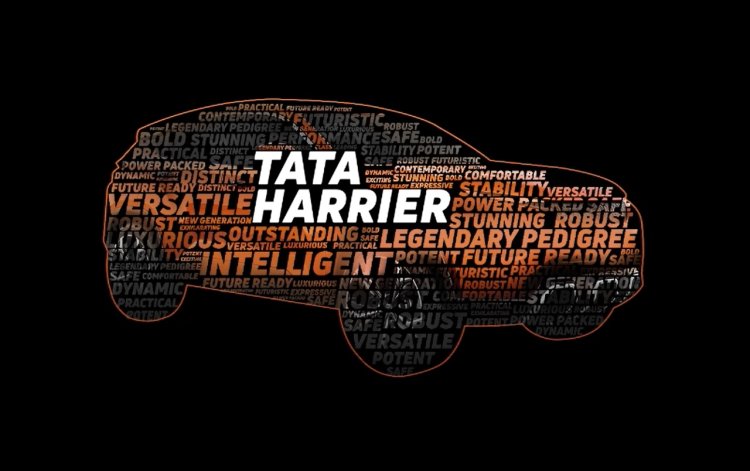 Also Read - Tata Harrier rendered
Launch
Along with the branding announcement, the company has revealed that the commercial launch of the Tata Harrier will take place in the first quarter of 2019. It was said in May that Tata would unveil the production-spec Harrier in November 2018. Series production of the SUV will commence before the end of 2018 at the company's plant in Pimpri-Chinchwad near Pune. Aggressive pricing in the INR 10-15 lakhs range is expected for the SUV. With the Harrier, Tata will be gunning for the Hyundai Creta.