Hyundai's luxury brand Genesis unveiled the Genesis New York Concept at the 2016 New York International Auto Show yesterday. Here are 5 little known facts about the concept.
Not just a design study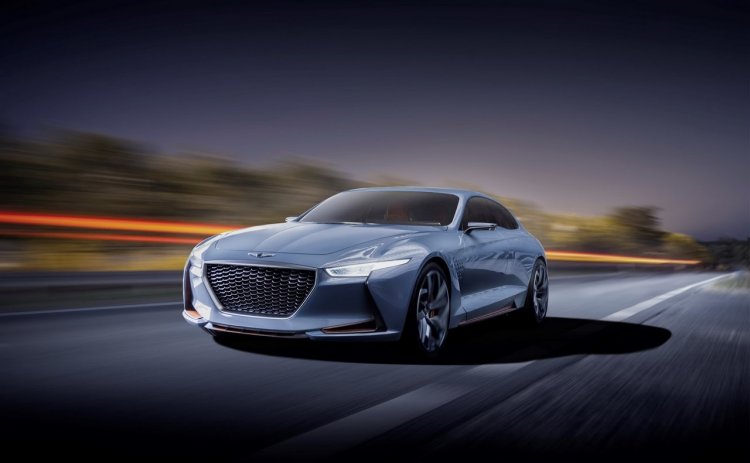 The Genesis New York Concept is the third example of the brand's 'Athletic Elegance' design language that was introduced with the Genesis Vision G concept and later used for the Genesis EQ900 (Genesis G90). Genesis says that the New York Concept hints at the brand's future design direction, but it's not just a show car. The company is likely previewing the Genesis G70 (Mercedes C-Class rival) in its first stages of development with this concept. Genesis is already throwing hints, calling the concept a "luxury sports sedan".
"Forms from nature" inspired the design
The design teams responsible for the South Korean luxury marque's new athletic concept got their inspiration from modern luxury lifestyles and products. Added to that was the confidence derived from the early success and progression of the newly-established brand, which was then merged "with forms from nature".
Linked with the technology world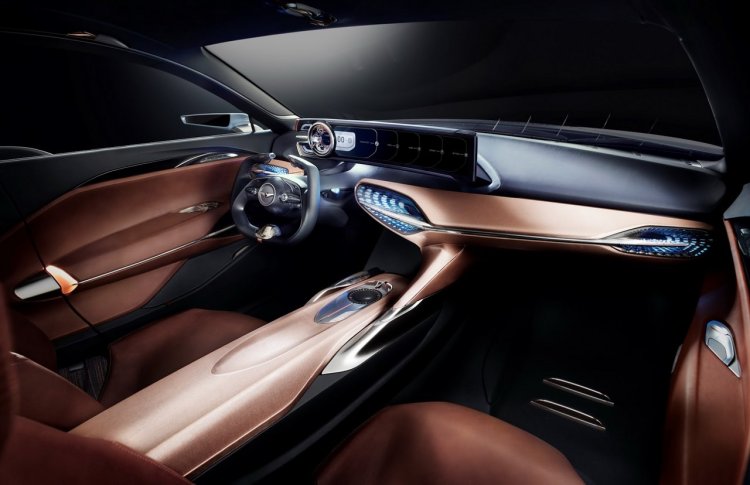 Along with a futuristic design, the Genesis New York Concept packs advanced technologies. On the top of the instrument panel, there's an LG-sourced 21-inch curved 4K display that features LG Advanced High Performance In-plane Switching technology for offering a greater viewing angle and more colour richness.
The concept car previews the next-gen driver interface for future Genesis models. The bowl-shaped Central Control Panel is a part of the brand's new Human Machine Interface (HMI). There's a 3D gesture-control sensor which allows the operator to move specific content from one area to another with hand movements.
Rear-wheel drive platform
The production version will be based on a rear-wheel drive platform. Peter Schreyer, President and Chief Designer at Hyundai Motor, said at the Genesis brand's formal announcement that all Genesis models will be based on the rear-wheel drive platform. Explaining the reason behind this decision, Mr. Schreyer said that rear-wheel drive platform allows a more premium style proportion (compared to front-wheel drive). A RWD car can be given a long bonnet, shorter front overhang and the glasshouse pushed far back, for a sort of 'grand' appeal.
Hybrid plans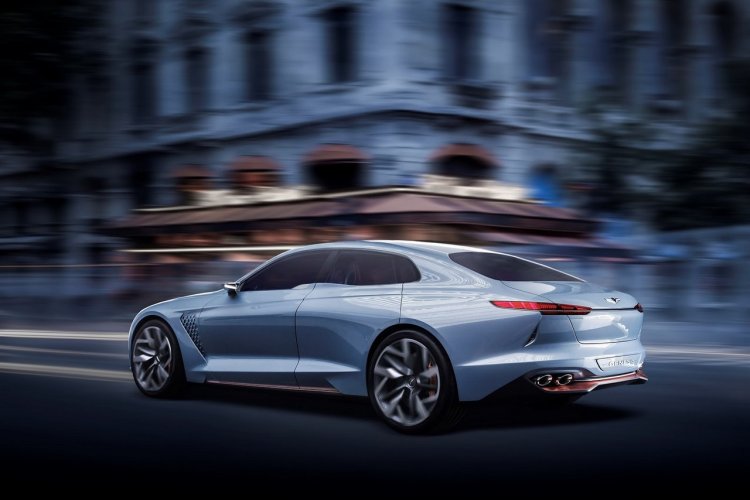 The Genesis New York Concept is an indicator that Genesis plans hybrid powertrain on smaller models. The concept car is powered by a hybrid powertrain that develops 245 PS (242 hp) and 36.0 kgf.m (353 Nm) of torque. The 2.0-litre GDi engine in the powertrain is mated to an 8-speed automatic transmission.