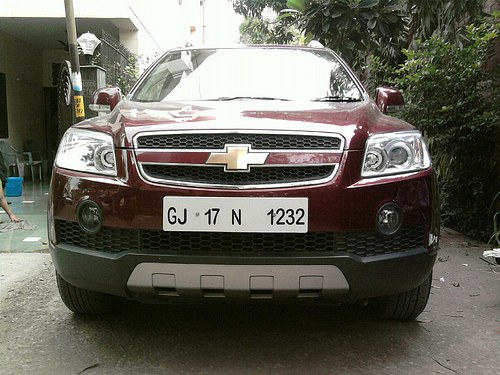 The Chevrolet Captiva's is slowly finding its own set of problems which need fixing now
GM Daewoo has announced a recall of the 45,957 Captivas and 12,604 Cruzes manufactured in South Korea between April 1, 2006 and December 31, 2007.
GM launched the Chevrolet Captiva in India during January 2008 and we suspect some of the cars sold to customers could have come from the 2007 lot. Considering the Captiva is a CBU shipped from the Korean factory, GM has all the reasons to be cautious with this one.
So far, GM is recalling affected cars only in Korea and soon plans to begin the operation in other markets.
Anonymous GM Daewoo official -
GM plans to recall the models with the problems in other countries. But every country has different rules and standards and each GM operation will decide the size and timing of recalls of those cars depending on their own situations
We don't know what the nature of the problem is and whether it is a life threatening one. If GM is casual with the recall, which could lead to catastrophic results, it gives more reasons for customers to opt in for the Toyota Fortuner or the the Ford Endeavour.