The Skoda Kodiaq RS is the fastest 7-seat SUV around the Nurburgring now, the company has announced. A successful lap record run in the SUV was attempted by German professional race driver Sabine Schmitz.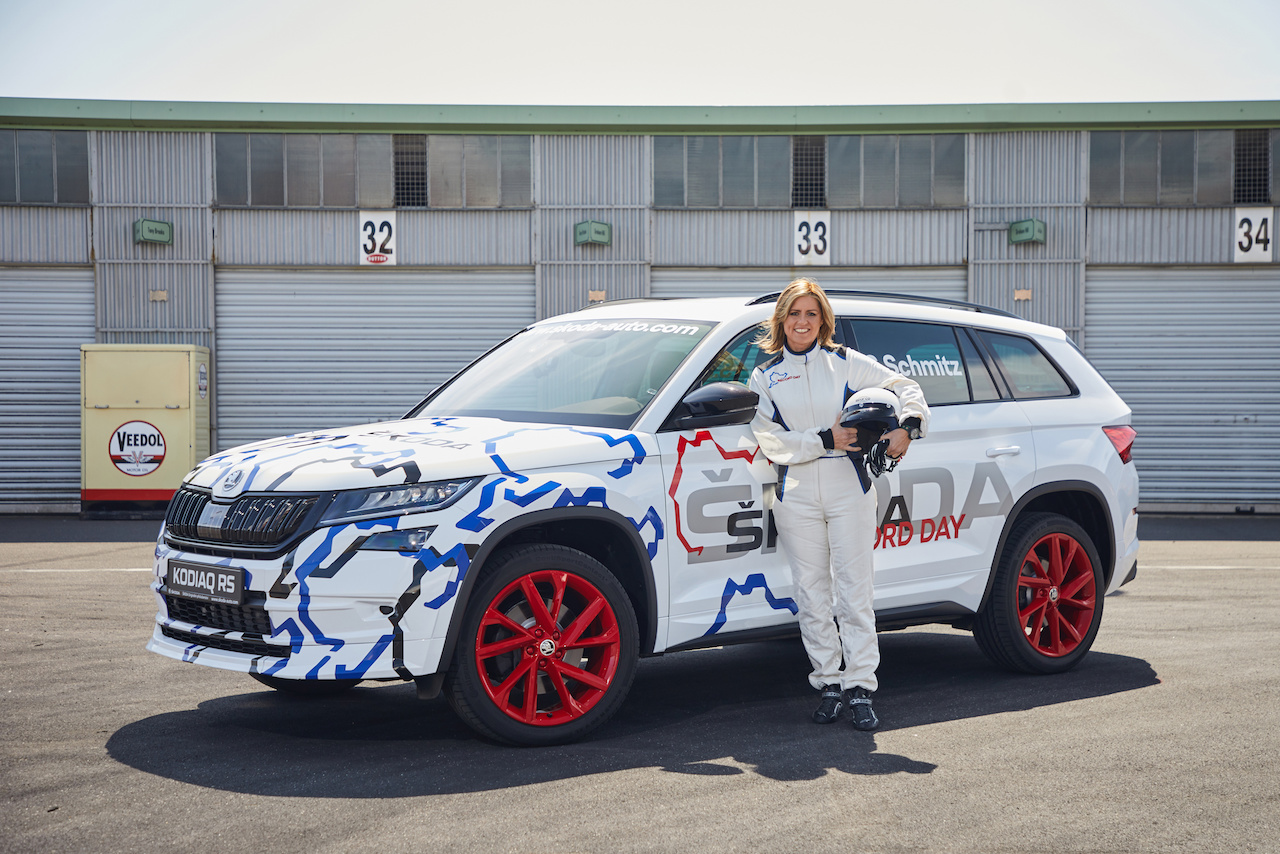 The Skoda Kodiaq RS covered the legendary 20.832-long Nordschleife track in a record 9:29.84 minutes. Commenting about her drive in the large SUV at one of the most challenging race tracks in the world, Schmitz said: "The Skoda Kodiaq RS is great fun on the track."
Skoda has made full use of its large SUV's potential with the Kodiaq RS.
Skoda has confirmed the Kodiaq RS sports the 2.0-litre BiTDI SCR twin-turbocharged four-cylinder diesel engine. Borrowed from the VW Passat, this engine produces a maximum power of 176 kW (239 PS). This is the first time Skoda has used biturbo technology.
The 2.0-litre BiTDI SCR engine is paired with an automatic transmission, possibly the 7-speed DSG unit. A 'Dynamic Sound Boost' system helps deliver a meaty exhaust note. Skoda has confirmed an AWD system as well as Dynamic Chassis Control (DCC) including Driving Mode Select and progressive steering features.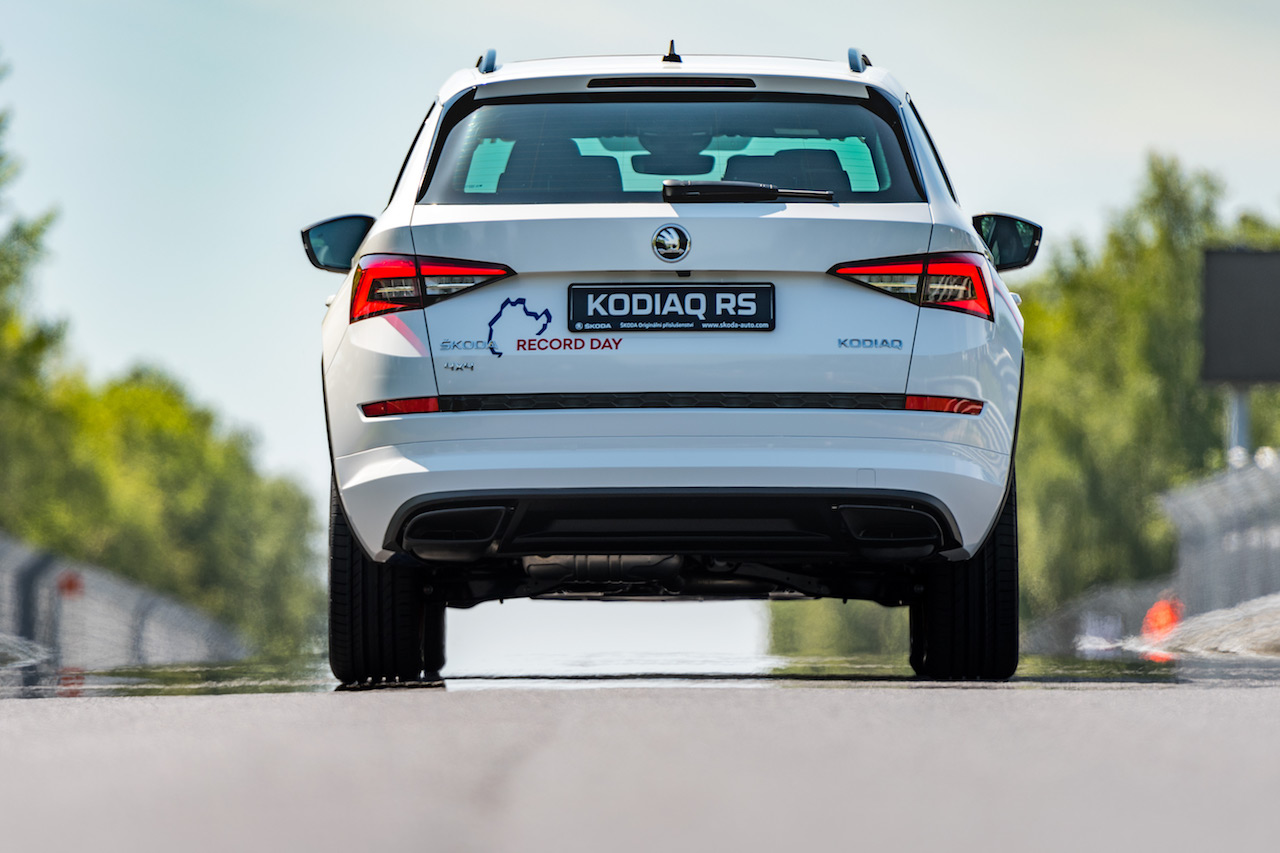 Also Read: India-bound Skoda Karoq drops top to become Skoda Sunroq
The Skoda Kodiaq RS will have its world premiere at the 2018 Paris Motor Show in October. The new top-of-the-line Skoda Kodiaq could go on sale towards the end of this year or early next year.