The fourth-generation Toyota Prius received a mid-life facelift this month. Here's how the MY2019 model and the original MY2016 stack up.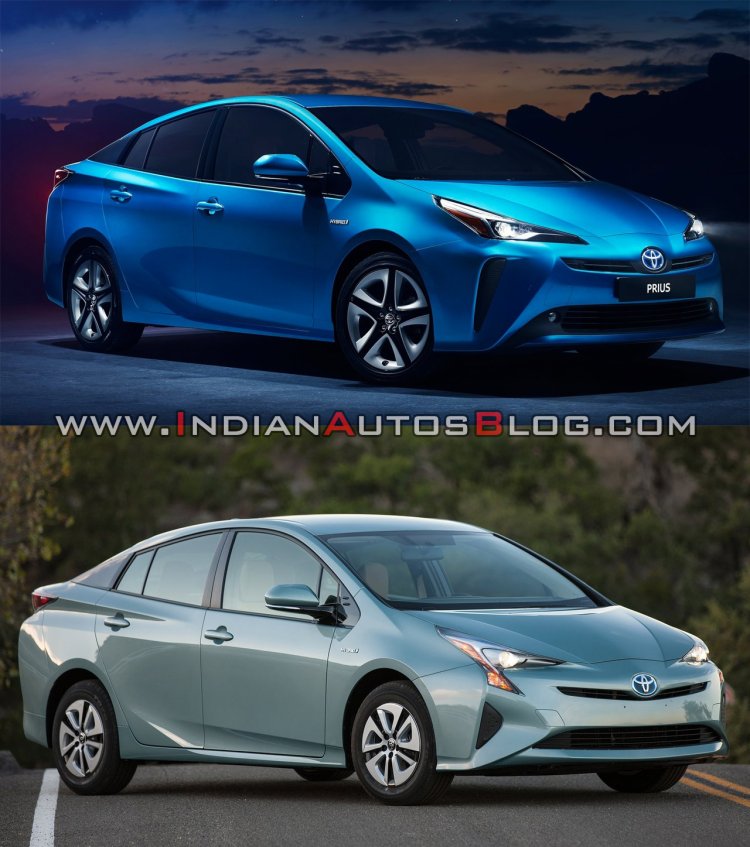 The fourth generation Toyota Prius' design wasn't received all that well, and the facelift has brought perceivable revisions. For MY2019, the hybrid sedan gets a set of redesigned headlamps and tail lamps, sans the teardrop-effect. The modified front bumper has more muscular outer-ends. Other exterior changes include new, circular fog lamps, revised lower air intake and new alloy wheels.
Inside, the 2019 Toyota Prius borrows the Toyota Prius Prime PHEV's 11.6-inch HD central display and vertical central air vent design. Avid observers will notice the opening on the steering spoke. Gone are the white inserts and in comes gloss black trim finishers. Toyota's reluctance to adopt Apple CarPlay and Android Auto persists, as the electrified sedan still doesn't come with these smartphone integration technologies.
The Toyota Prius will offer more confidence on surfaces demanding added traction, thanks to an AWD option called 'AWD-e'. This AWD system, as the 'e' in its name would indicate, is electric. An independent electric, magnet-less rear motor (which is a Toyota-first) powers the rear wheels.
The hybrid sedan uses this motor during the initial acceleration, from 0-6 mph (0-3.73 km/h), and later when needed, up to 43 mph (26.72 km/h). The 2ZR-FXE 1.8-litre petrol engine with 40% thermal efficiency stays as is. In the USA, Toyota estimates that the AWD-e model could account for as much as 25% of the annual sales.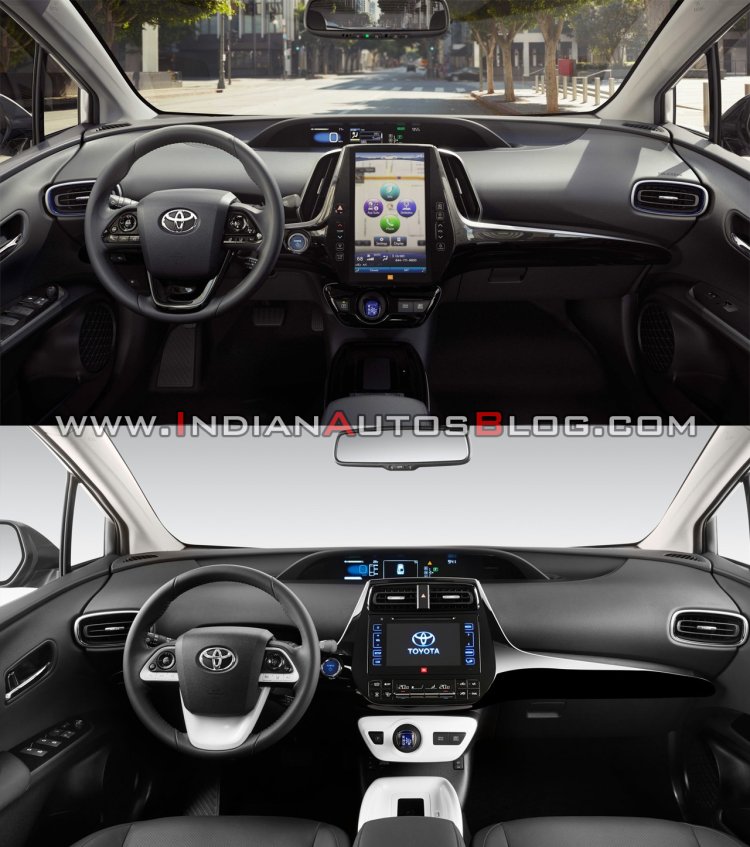 Also See: Toyota C-HR x Adidas at 2018 Thai Motor Expo
As the Toyota Prius is a CBU import in India, the facelift could go on sale as early as in the first half of 2019. The AWD-e option is unlikely for our market. Before the new C-segment hybrid sedan, the nearly two-year-old tenth-gen Toyota Camry will reach showrooms here, taking the CKD route.