Toyota Motor is showcasing the 2019 Commuter (2019 Hiace Commuter) at the 40th Bangkok International Motor Show. This marks the local premiere of the sixth-gen Hiace, which was introduced in January and first launched in the Philippines.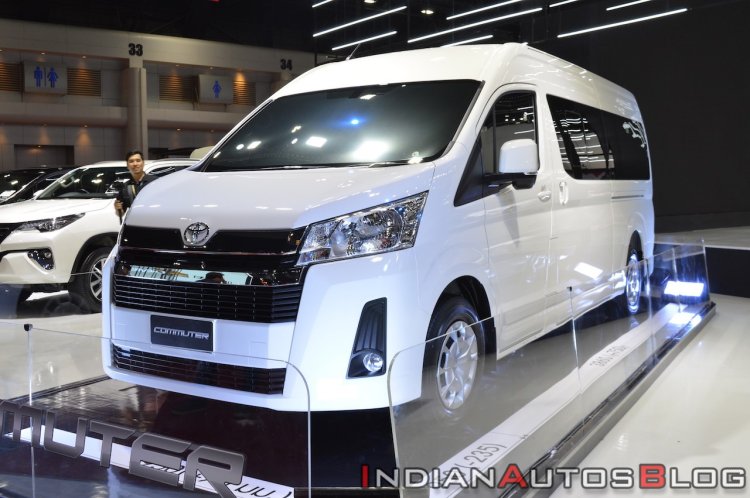 Toyota makes the sixth generation Hiace series in normal/standard roof and long/high-roof body types. The all-new Commuter on display in Thailand is based on the long/high-roof body type. It measures 5,915 mm in length, 1,950 mm in width and 2,80 mm in height. It has a 3,860 mm wheelbase.
Compared to the previous generation model, the new generation model is 535 mm longer, 70 mm wider and 5 mm lower. The wheelbase has grown substantially, by 750 mm. The front overhang has reduced by 235 mm to 950 mm, while the rear overhang has increased by 20 mm to 1,105 mm. Inside, the redesigned model offers 40 mm more headroom, 15 mm more shoulder room and 166 mm more legroom for the rear seat passengers.
Powering the Thai-spec 2019 Toyota Commuter is a 2.8-litre GD diesel engine paired with a 6-speed manual transmission. This engine is likely the 1GD-FTV unit that is available in the new generation Hiace series in 163 PS/420 Nm (with 6-speed MT/6-speed AT), 176 PS/420 Nm (with 6-speed MT/6-speed AT) and 176 PS/450 Nm (with 6-speed MT) versions.
Toyota will offer the new generation Hiace with even a petrol engine, the 7GR 3.5-litre unit. It is yet to disclose the specifications of this engine, though.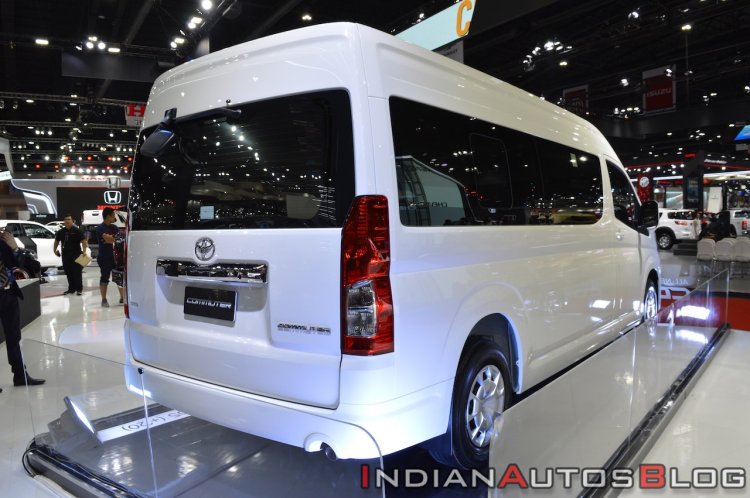 Also Read: Toyota and Suzuki to co-develop C-MPV for India
Toyota will launch the bigger, safer and more comfortable all-new Commuter in Thailand in the middle of this year. The company is evaluating the new generation Hiace series for the Indian market too, thanks to the relaxed import norms.