As the 2019 Nissan Altima begins reaching dealer forecourts, IAB reader Tom Irwin has spotted an example in a parking lot in the USA.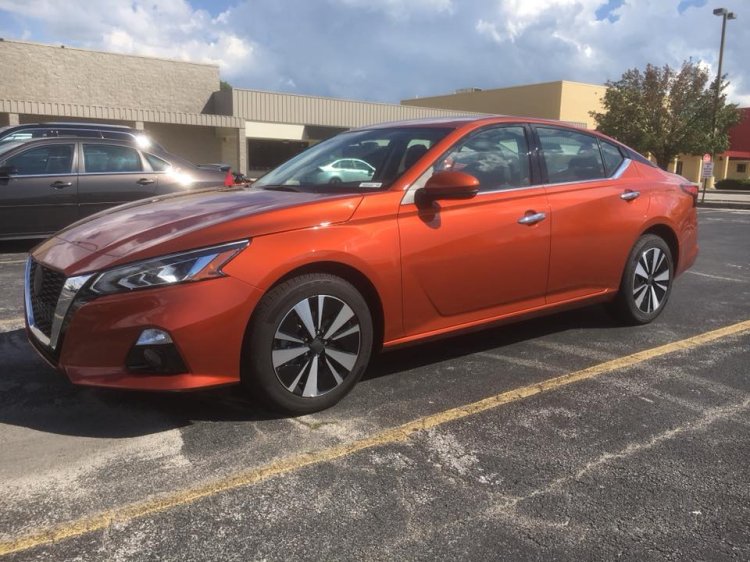 Nissan will sell the 2019 Altima in S, SR, SV, SL and Platinum grades. Seen in these images is the SR grade, which features unique suspension and chassis tuning for a sportier ride and handling. The SR grade is instantly recognizable, thanks to its exclusive Sunset Drift ChromaFlair paint. It comes with 19-inch wheels and an exclusive interior with Rakuda Tan stitching as well.
The sixth generation Nissan Altima features an athletic exterior design inspired by the Nissan Vmotion 2.0 concept. Dramatic surfacing, lines and details help the mid-size sedan look bold and dynamic. "Lower, wider and longer" is a design approach that you can't go wrong with, and the Japanese automaker's designers have hit the right spot with that. Inside, Nissan's Gliding Wing dashboard design theme is seen in its newest form, and it is dominated by an 8-inch floating central display.
Getting to the mechanical aspects, Nissan has listed two engine options: KR20DDET 2.0-litre turbocharged petrol and PR25DD 2.5-litre naturally aspirated petrol. The 2.0-litre engine is the world's first Variable Compression Turbo (VC-Turbo) unit. It seamlessly changes its compression ratio between high (8:1) for greater efficiency and low (14:1) for greater power and torque.
Replacing the previous generation Altima's 3.5-litre V6 engine, the 2.0-litre engine develops 248 hp and 273 lb.-ft. (370.14 Nm) of torque. The 2.5-litre engine produces 188 hp and 180 lb.-ft. (244.05 Nm) of torque. The Xtronic CVT is standard. The all-new sports sedan gets an AWD system, a first for its kind. This option is exclusive to the configurations equipped with the 2.5-litre engine.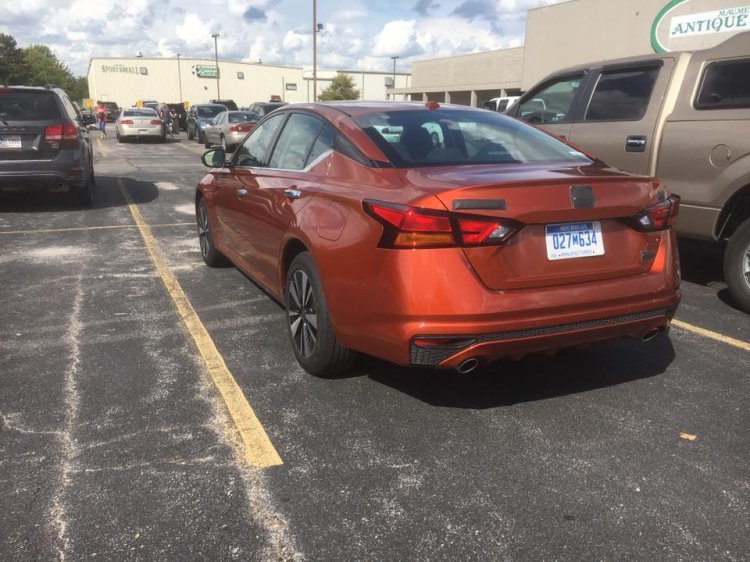 Also Read: Radical next-gen Nissan Juke to have a unique design
Production of the 2019 Altima commenced last month at the Smyrna Vehicle Assembly Plant. The new generation model's production will take place at the Canton Vehicle Assembly Plant as well.