Jeep has announced that the 2019 Jeep Renegade will have its world premiere at the 2018 Torino Motor Show on 6 June, 2018. The company has even released a teaser of the new model.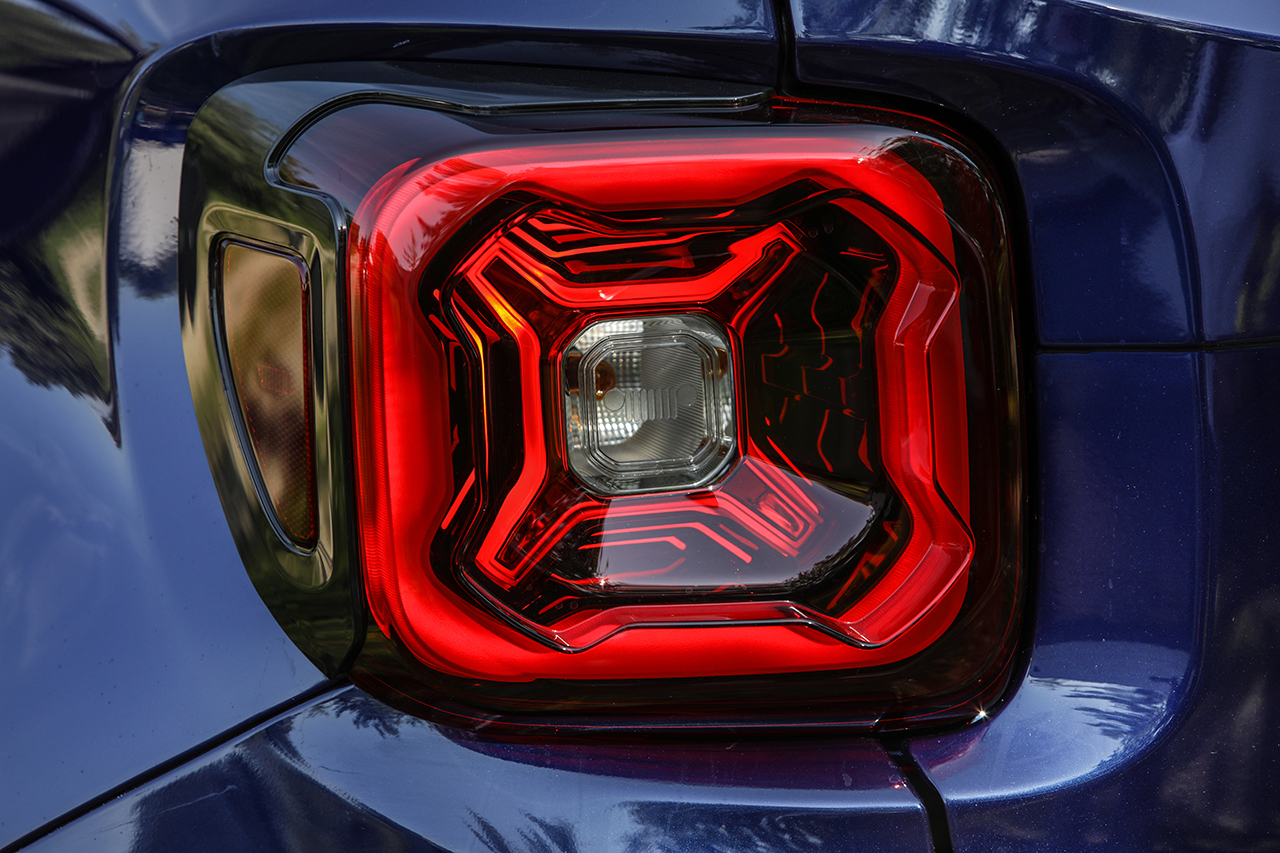 The 2019 Jeep Renegade will feature a refreshed look and new engines. Design changes are likely to include tweaked headlamps, reconfigured bumpers, revised 7-slot front grille and new alloy wheels. The teaser image has revealed that the updated model's tail lamps are also new, but they still have X-shaped graphics. An interesting detail is the tiny Jeep insignia showing the 7-slot grille flanked by round headlamps. No major interior changes are expected. The centre console design was updated only recently.
With its mid-cycle refresh, the Jeep Renegade will gain a new family of three and four-cylinder petrol engines. The new engines will include a 120 hp 1.0-litre unit, a 150 hp 1.3-litre unit and a 180 hp 1.3-litre unit. They will offer better performance and efficiency than the engines powering the pre-facelift model. In Europe, the Middle East and Africa, FCA Group plans to stop offering diesel engines in Jeep models. So, it's unknown whether the new Jeep Renegade will come with diesel engines in EMEA or not.
Also Read: FCA-Tata Ranjangaon plant capacity to be increased 1.5 times
Jeep will reveal more details about the 2019 Jeep Renegade in the second half of this month. Reports have said for quite a while now that the Jeep Renegade will arrive in India after its mid-cycle refresh. FCA Group did confirm a sub-4 metre SUV and a mid-size three-row SUV for our market while announcing its mid-term plan last week, but not the Jeep Renegade. Globally, the facelifted Jeep Renegade should go on sale later this year.