Expected to go on sale internationally later this year.
Months after the North American-spec 2018 Toyota Camry premiered at the Detroit Auto Show, Toyota has revealed the global version of the new generation model in the hybrid variant for Japan.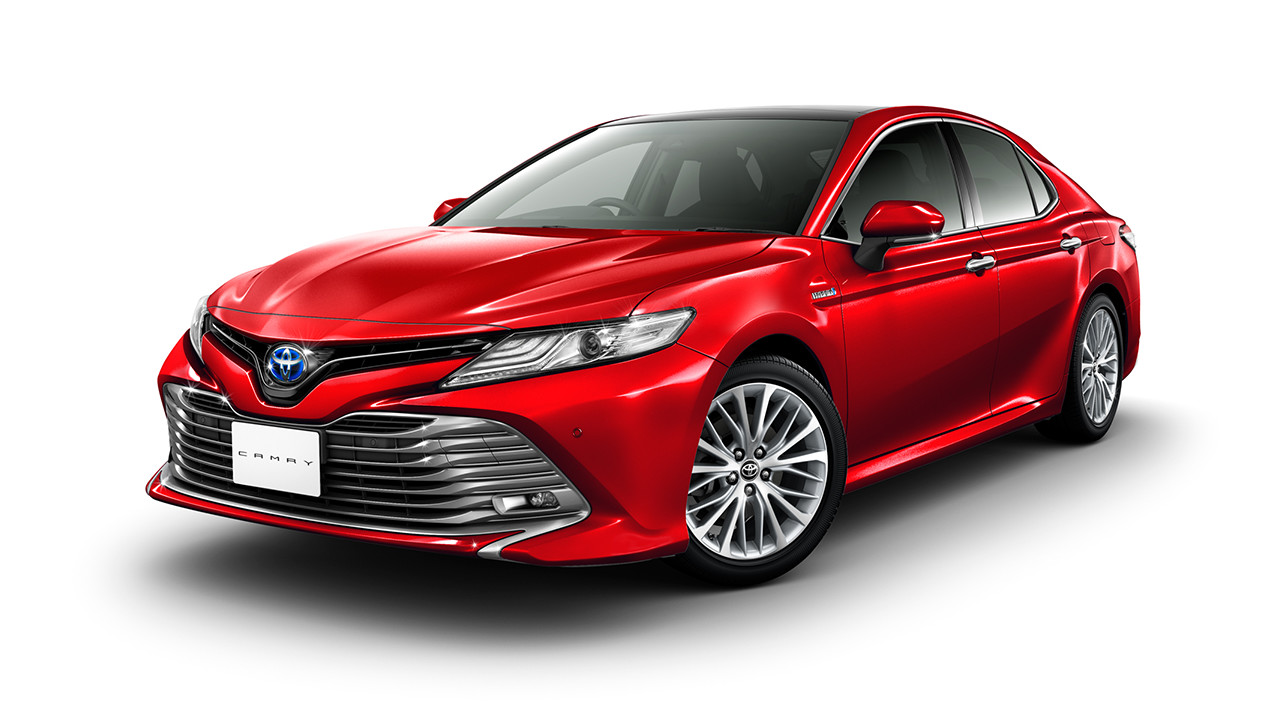 The current generation Toyota Camry comes in two different versions, one with a sporty design targeted largely at USA and the other with a premium and a rather serious design demanded mostly by the Asian markets and Europe. Toyota sells the NA-spec version in the Middle East, Australia, New Zealand. Thailand gets it as a special 'ESPORT' variant.
Moving to the eighth generation it looks like Toyota has unified the mid-size sedan's design globally.
The NA-spec 2018 Toyota Camry gets distinct styles, one of which is a premium one with a flamboyant seven-slat air dam grille, and the other getting an x-shaped mesh grille and other sportier enhancements. The global version bases itself on the first.
Toyota has made minor changes for the global version, such as the removal of the marker lights from the headlamps and the insertion of horizontal fog lamps at the outer ends of the air dam grille. Those looking for sporty offering in Japan will get options of distinctively spruced-up Modellista and TRD variants.
Like the exterior, the interior of the global 2018 Toyota Camry looks identical to the North American-spec 2018 Toyota Camry. There are subtle differences in response to the varied market preferences. There's more usage of wood trim in here, as the Camry is seen more of as an executive sedan on the Eastern Hemisphere. The infotainment system is also different with five buttons on each side instead of four.
The TNGA-platform based all-new Toyota Camry measures 192.1 inches (4,879.34 mm) in length, 72.4 inches (1,838.96 mm) in width and 56.9 inches (1,445.26 mm) in height, and has a wheelbase of 111.2 inches (2,824.48 mm). Toyota will offer the NA-spec version in 2.5-litre four-cylinder petrol, 3.5-litre V6 petrol and 2.5-litre petrol-electric hybrid models. Specifications for Japan aren't out yet.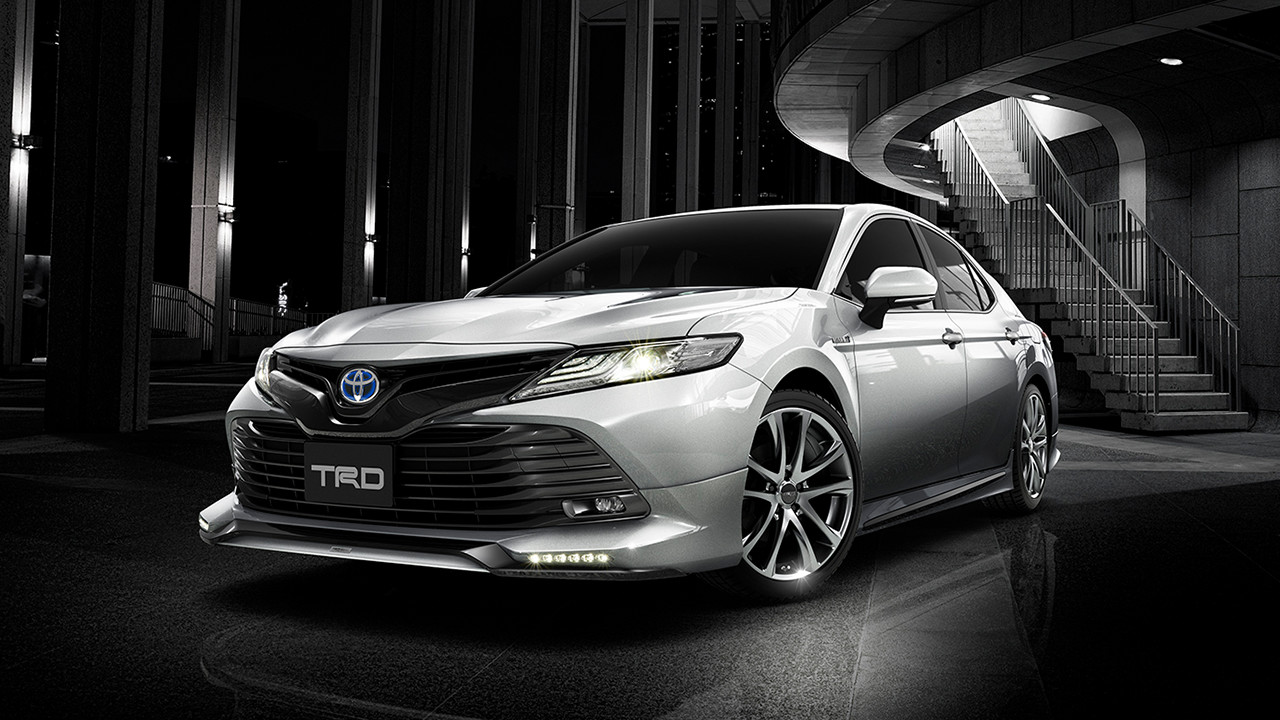 Also Read: Toyota Fengchao Fun concept unveiled at Auto Shanghai 2017
The 2018 Toyota Camry is likely to go on sale in Japan sometime later this year, but its launch in India could come next year. Toyota Kirloskar Motor imports CKD kits of the outgoing Camry, and that strategy may prevail for the new generation model.