Toyota has confirmed that its Auto Expo 2018 line-up will include the 2018 Toyota Alphard. The facelifted Toyota Alphard was introduced in Japan just towards the end of last year.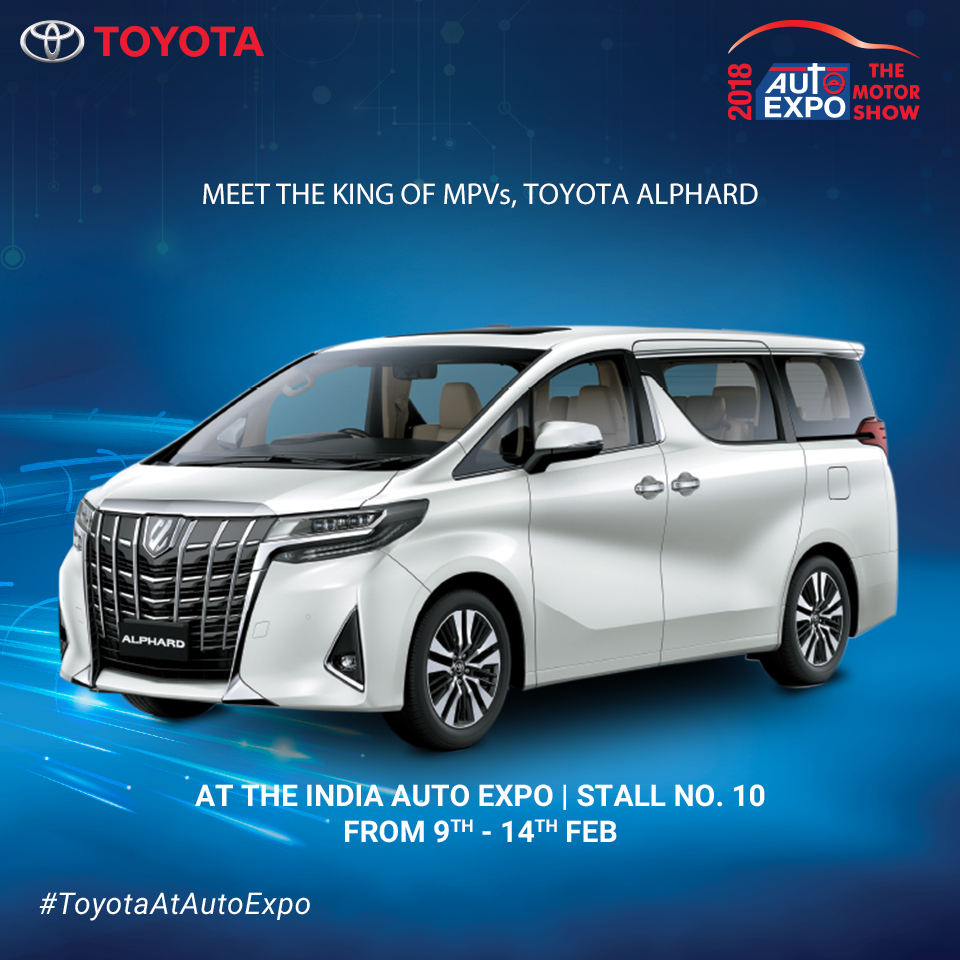 The 2018 Toyota Alphard is 4,945 mm/4,950 mm long, 1,850 mm wide and 1,935 mm/1,950 mm. It has a 3,000 mm wheelbase and a 165 mm/170 mm wheelbase. Toyota offers it in Japan with two petrol engines: 2AR-FE 2.5-litre inline four-cylinder (182 PS/235 Nm) and 2GR-FKS 3.5-litre V6 (301 PS/361 Nm). A hybrid variant is also available.
The 2018 Toyota Alphard Hybrid employs the 2AR-FXE 2.5-litre inline four-cylinder petrol engine that produces 152 PS and 206 Nm of torque with the 2JM electric motor (front) that generates 143 PS and 270 Nm of torque and the 2FM electric motor (rear) that generates 68 PS and 139 Nm of torque.
The 2.5 L engine sends power to the wheels via a continuously variable transmission, while the 3.5 L engine is coupled to an 8-speed automatic transmission. The hybrid variant has an electronic continuously variable transmission.
Noteworthy features of the Toyota Alphard include LED headlamps with LED sequential turn indicators, LED fog lamps (front & rear), 18-inch alloy wheels, LED tail lamps with LED sequential turn indicators, twin moon roof, LED roof colour illumination, Nappa leather upholstery, reclining seats, wood trim, LED roof ambient illumination and second-gen Toyota Safety Sense P safety suite.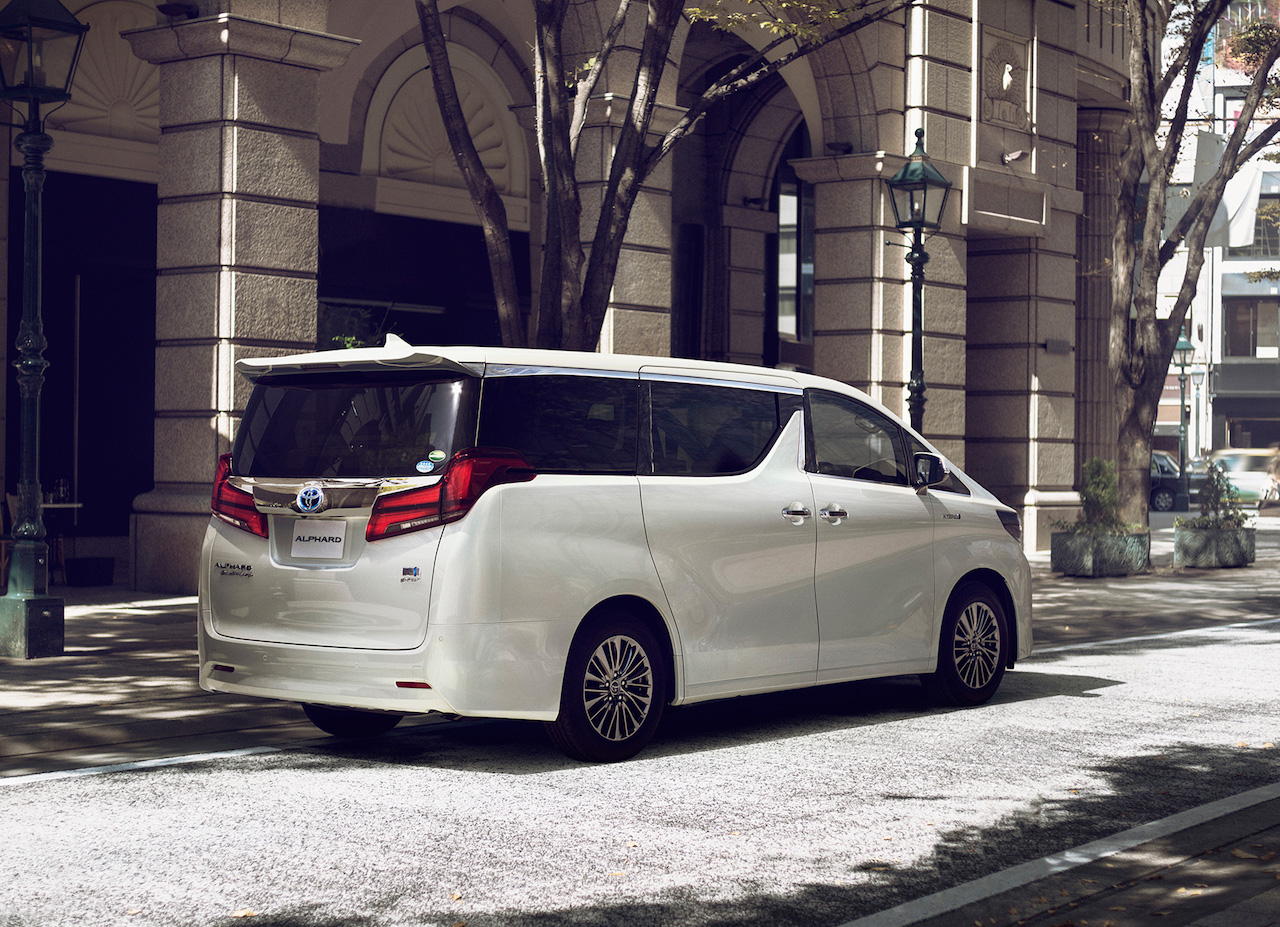 Also See: Toyota Vios spied completely undisguised in India
Toyota could launch the 2018 Toyota Alphard Hybrid as a CBU import in India. In 2016, it was reported that the company is considering the hybrid luxury MPV for our market.