Nissan has launched an updated version of the Nissan Skyline sedan - otherwise known as the Infiniti Q50 - at the 2017 Tokyo Motor Show. It comes with minor updates and new features across the range.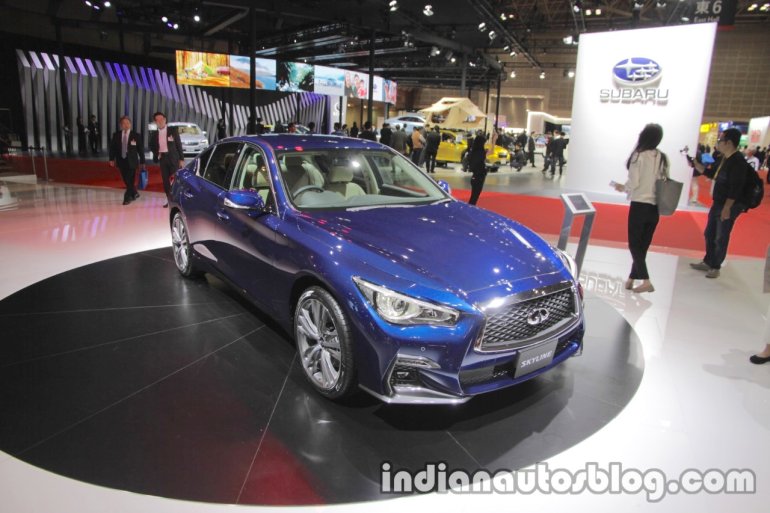 For starters, all variants of the Skyline now come with Nissan's All-Around Safety Shield technology. Other changes include a tweaked front bumper, new aluminium rim designs, new steering wheel and gearshift knob and a revised instrument panel surface finish.
The Nissan Skyline measures 4,790 mm long, 1,820 mm wide, 1,440 mm high, and has a wheelbase of 2,850 mm. The interior comes in three colour themes: beige, white and black, with various trim and upholstery choices. It comes equipped with a Dual Display System for both the infotainment and automatic climate control, Bose Performance audio system, LED headlights, and magnesium paddle shifters.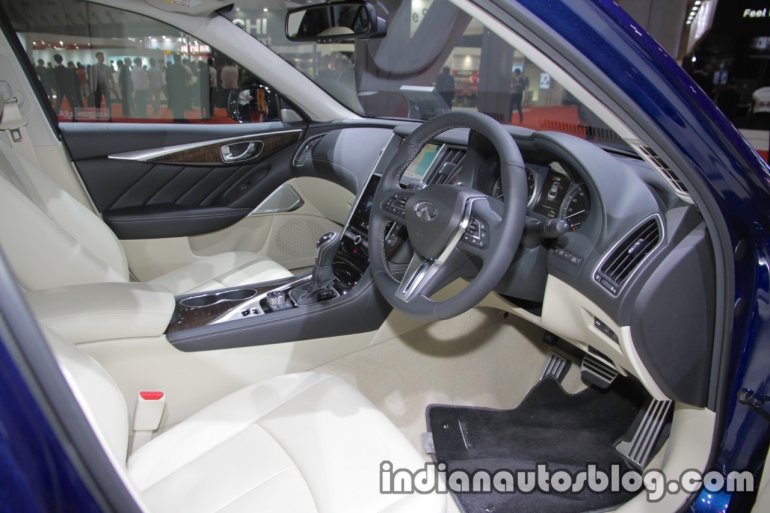 Like before, there are two engine options available. The lower models come with 2.0L 4-cyl turbocharged petrol motor with 211 PS and 350 Nm of peak torque, while other variants pack a hybrid system that combines a 306 PS 3.5L V6 turbo motor with a 68 PS electric motor. Both models come equipped with a 7-speed automatic gearbox, although the 3.5L hybrid variant can be had with AWD.