Mercedes-Benz has the complete 2018 S-Class range on display at IAA 2017 in Frankfurt. Making their public debut alongside the new S-Class Coupe and Cabriolet are their AMG versions. The 2018 Mercedes AMG S-Class Coupe and 2018 Mercedes AMG S-Class Cabriolet feature updates to the exterior, interior and powertrain.
Cosmetic updates come in the form of a revised headlamp and tail lamp graphics, with the latter gaining Mercedes' new OLED technology. There's also a new front bumper with air inlets that feature a more rectangular profile. However, the most notable visual upgrade is the new 'Panamericana' grille with vertical chrome slats. It is a design feature that first appeared on the Mercedes AMG GT R and seems to be slowly trickling down the pecking order.
Like their non AMG'd counterparts, the 2018 Mercedes AMG S-Class Coupe and Cabriolet also get a single piece of glass covering the dual screen setups measuring 12.3 inches each.
The Mercedes S63 AMG variants have traded the 5.5 L V8 Biturbo engine for a smaller 4.0 L V8. Despite the reduction in volumetric capacity, power has gone up to 612 hp with a peak torque of 900 Nm. Transmission duties are handled by an AMG 9-speed gearbox transferring power to all four wheels via the 4MATIC+ AWD setup.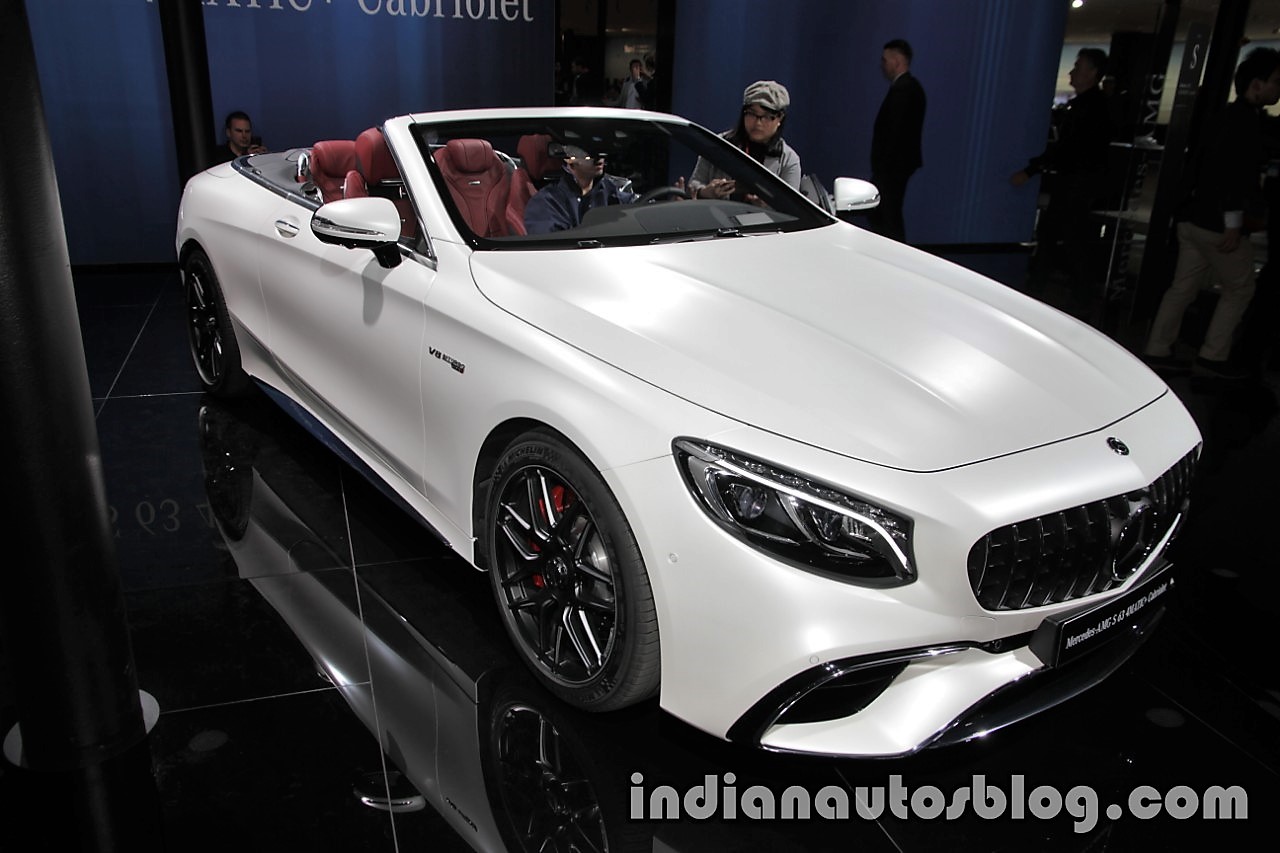 The S65 variants continue with the 6.0 L V12 mated to a 7-speed transmission. A maximum power output of 630 hp and a peak torque of 1000 Nm are the headlining figures. However, power is sent only to the rear wheels, unlike the S63. Also, at 4.1 seconds, the S65 is slower to the 100 km/h than the S63 which does the run in 3.5 seconds.
2018 Mercedes-AMG S-Class Coupe (facelift) - Image Gallery