To be unveiled in 2016.
Talking to Top Gear, Mr. Dale Wyatt, head of sales, Suzuki UK, stated that the 2017 Suzuki Jimny would be more of an evolution rather than a completely overhauled product.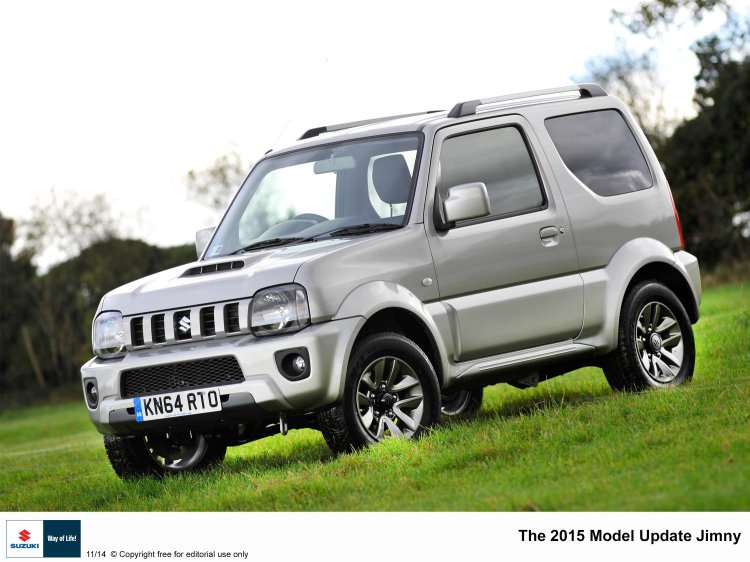 Though the current gen Jimny is nearly a couple of decades old, it enjoys an undiminished popularity among certain group of customers, farmers in the UK's case. The compact dimensions and impressive off-roadability means the Jimny can reach places which are otherwise inaccessible on wheels. Adding to its credentials is its high affordability and cheap maintenance.
Mr. Wyatt said that the replacement will continue to be as narrow as the current model, following the same recipe, and the design would be instantly recognizable as a Jimny. He also pointed out that, despite an inflating price tag, Suzuki UK manages to sell around 1,500 units of the mini SUV every year without any sort of marketing. Also read: Suzuki Hustler kei SUV showcased in Thailand
No technical details have been shared but the publication reports that the next generation SUV would be showcased at one of the major auto shows in 2016 ahead of an expected market launch in 2017. While the Jimny lacks novice friendly features like Hill Hold Assist and Hill Descent Assist, its successor is reported to offer some of these assistance systems.
Suzuki Jimny - Image Gallery
[Source: Top Gear]